Variety adds interest and options for viewers' eyes within the composition using different elements of art.
If you eat your favorite dish without any change in the menu, you will start getting bored after a few courses. If you keep listening to the same music repeatedly even though it is your favorite, you will feel bored at some stage.  That is where you require variety.
In art, too, variety is essential.
We refer to Variety inside a work of art or variety inside one single painting; it is singular.
What is Variety in Art Definition?
Variety is a principle added by the Artist to create interest by using art elements like Shapes, Color or Lines, etc., by placing them at a different place, position, or angle in an Artwork.
If a particular theme is the basis of the artwork adding variety to the composition may be limited. Good artwork needs to have variety.
If we break the Definition of Variety, it throws the following point.
It will create interest to the viewers
It is created using different elements of art
Different elements are placed in different places and positions.
Principle of Art Variety
Principles of art are the techniques or methods by which elements of art are made use of in an artwork.
As mentioned above, Variety is one of the principles which can create interest in the artwork. The other 8 Principles of Art are as follows:
Variety
Why do Artist use Variety in Artwork?
Artist uses variety in artwork to break the monotony and make the painting enjoyable by different visual elements to the viewer.
Artists induce variety in their canvas by adding different art elements close to each other.  If the image majorly has short straight lines, adding long curvy lines next to it adds variety.
Warm color close to dull color adds variety. Geometric shapes close to organic shapes create variety.  You can create variety in innumerable ways.
Sometimes what happens is adding too much variety will break the harmony. Similarly, explicitly adding a specific element nearby another element may also create Emphasis.
Some principles overlap, but that's fine.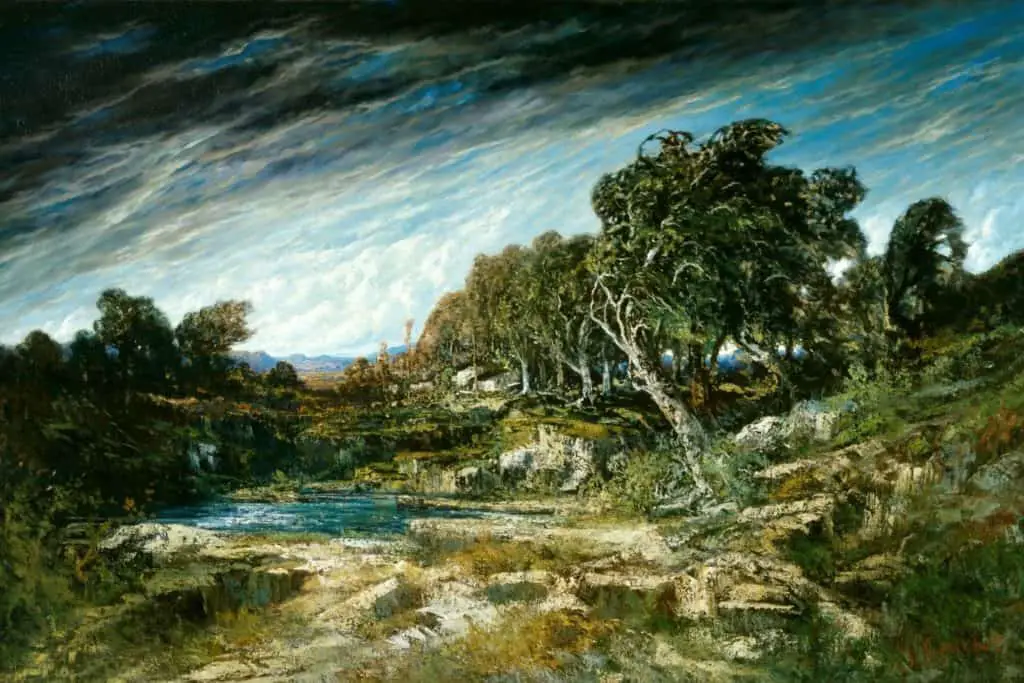 How to create Variety in Art?
Using Shapes
Using Color
Using Size for variety in art
Unity Vs Variety in Art?
Unity in art is achievable when the composition is excellent and all elements fit together as a wholesome.  The whole picture gives a more significant meaning than individual elements or parts.
The creation of unity depends on the individual style of the artists.
Also, Unity is not measurable, and it is an impression created in the viewer's mind.  A viewer can remember a separate object from the painting, but he cannot remember the concept of unity.
On the other hand, variety is attainable by adding spice to the composition creating attraction to the artwork.  The kick here is something in contrast to what is already there in the painting.
Adding curvy line along with the short straight lines create variety. 
It would help if you remembered that the artist is not creating attention to the curvy line here, and his objective is to create options or variety for the viewer.  If he wants explicitly to make attention, then it becomes Emphasis which is another principle of art.
Conclusion:
Whenever you feel that your artwork is monotonous or dry, the simple solution is to add variety.  There is no hard and fast rule in variety; it all depends on your creativity limit. 
An artist may use Variety in shape and size without losing the Harmony, but not Emphasizing too much to Balance the artwork.
The sky is the limit for creating variations in the artwork.