Hi, this is Madhan, and I'm the author of this blog, also a self-taught artist who enjoys creating drawings & paintings.
The inspiration to start this blog came from my interest in art, and I love to create drawings with pencils and paint using watercolors. This blog is my way of sharing my knowledge and experiences with the world.
The idea behind this blog is to write about Art and art-related things that I have come across and to impart knowledge to my readers on how to draw pictures.
I'm passionate about fostering a creative spirit in children and adults alike and also believe that creativity is a latent ability in all of us, and we need to know how to get it out.
"ANYONE CAN DRAW"
As my blog's tagline says, "Anyone Can Draw," the aim is to encourage everyone to learn Art, not only learn but to understand the basics so that they can create their artwork actively.
The best part of communicating online is reaching readers worldwide, no matter where they are. They have access to knowledge, education, and inspiration through my lessons!
I wish my readers would get benefitted reading my posts and following my tutorials which might help them to become artists!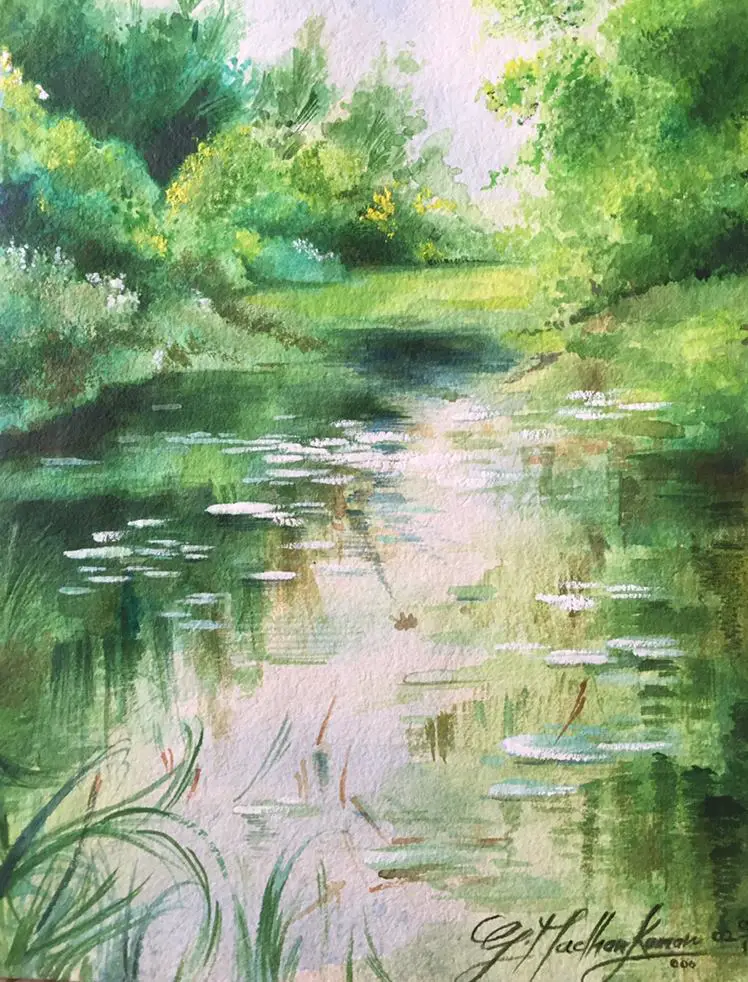 Please do check out the posts on my blog, and you'll find that it's possible to create great artwork even if you don't get any formal instruction.
I have already put up posts about Art concepts, Art techniques, and the Basics of Art.
I shall also be adding Drawing tutorials on How to draw Human figures, How to draw Pencil Portraits, and How to paint using watercolor and will be starting my YouTube channel soon.
So please stay tuned.
If you find this blog and my artwork of value, please share and bookmark the site so that others can read it too. You can also subscribe to my Youtube Channel or follow me on social media for updates.
Thank you very much! It's encouraging when new people discover my blog and leave nice messages with their appreciation.
Again, thank you for your time, and don't forget to subscribe, follow and bookmark my blog to update you on new posts.
I am wishing everyone good luck in their artistic pursuits!