You're at a convention, and you spot your favorite celebrity. You walk up to the celebrity, and he signs an autograph for you. You can't believe it, and they're right before you. You're on top of the world. That's the feeling that fan art gives people the joy of connecting with their favorite creators or celebrities.
Fan art is any artwork based on a character or property from another work of art. It can be as simple as drawing a picture of your favorite character or as complex as creating an entirely new work based on the characters and setting from another story.
Fan art has been around for centuries and continues to grow in popularity today. Fans create fan art for many reasons, and some want to show their love and appreciation for a work of art, while others may see it as a way to connect with other fans or express themselves creatively. Whatever the reason, fan art is a powerful way for fans to connect with their favorite stories and characters.
What is Fan Art?
Fan art is artwork created by fans of a particular work, character, or artist. Fan art is usually based on characters or themes from a comic book, tv show, or movie. It can take the form of paintings, drawings, sculptures, or any other type of visual media. However, it can also be based on real people, like portraits of celebrities.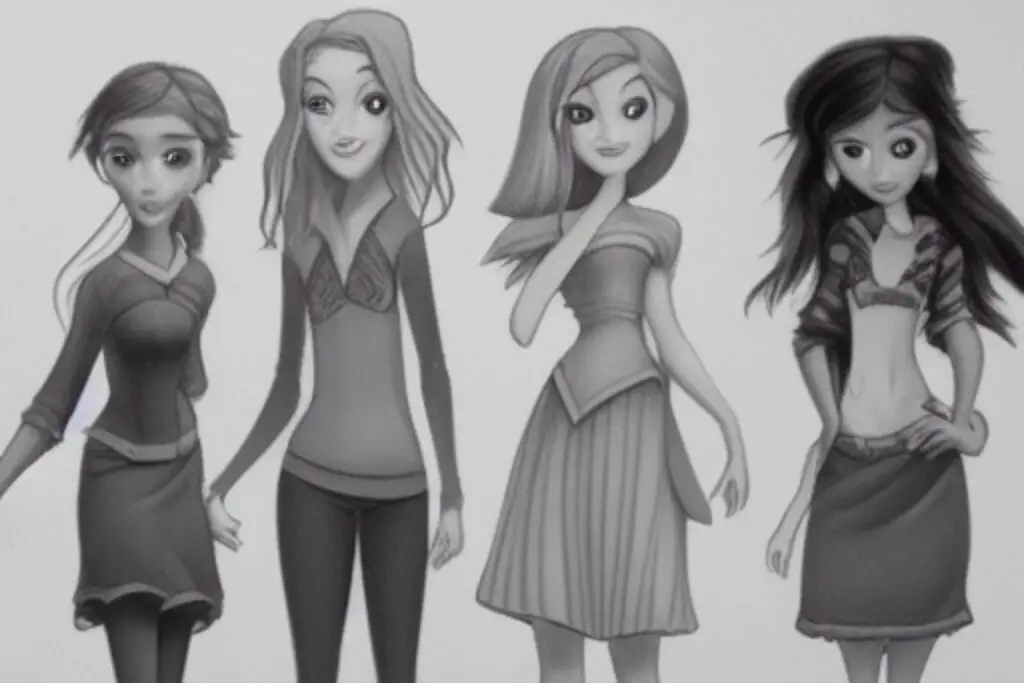 Fan art is often shared among fans of the same work of fiction, either online or at conventions. Some fan artists sell their creations through commissioned pieces, prints, and other merchandise. While fan art is often created purely for the love of the source material, it can also be used to express criticism or commentary on the work in question.
Regardless of its purpose, fan art is a testament to the power of fiction to inspire and engage its fans.
What is the History of Fan Art?
The term "fan art" is believed to have originated in the early 20th century, when fans of certain cartoon characters would produce their illustrations of the characters. These fan-drawn illustrations were often crude and amateurish, but they allowed fans to express their love for their favorite characters.
Over time, fan art has become more sophisticated, with professional artists often producing high-quality illustrations and even animations based on popular works of fiction. Today, fan art remains extremely popular, with fans of all ages using it to show appreciation for their favorite fictional characters.
What are the Different Types of Fan Art?
There are different types of fan art, and they include drawings, paintings, and sculptures. However, many fans create other types of art, such as cross-stitching, quilting, woodworking, and even cake decorating. In addition, fan art can also be in the form of videos or even songs.
If it's creative and related to the fandom in some way, it can be considered fan art. Fans create all sorts of artwork, both traditional and digital. Some use it to show their support for their favorite characters or ship, while others use it to show their talent to the world.
Some even create their characters in anime or manga and sell their creativity either through online shops or at conventions. No matter the reason for creating this type of art, it's a great way to express one's love for a particular fandom.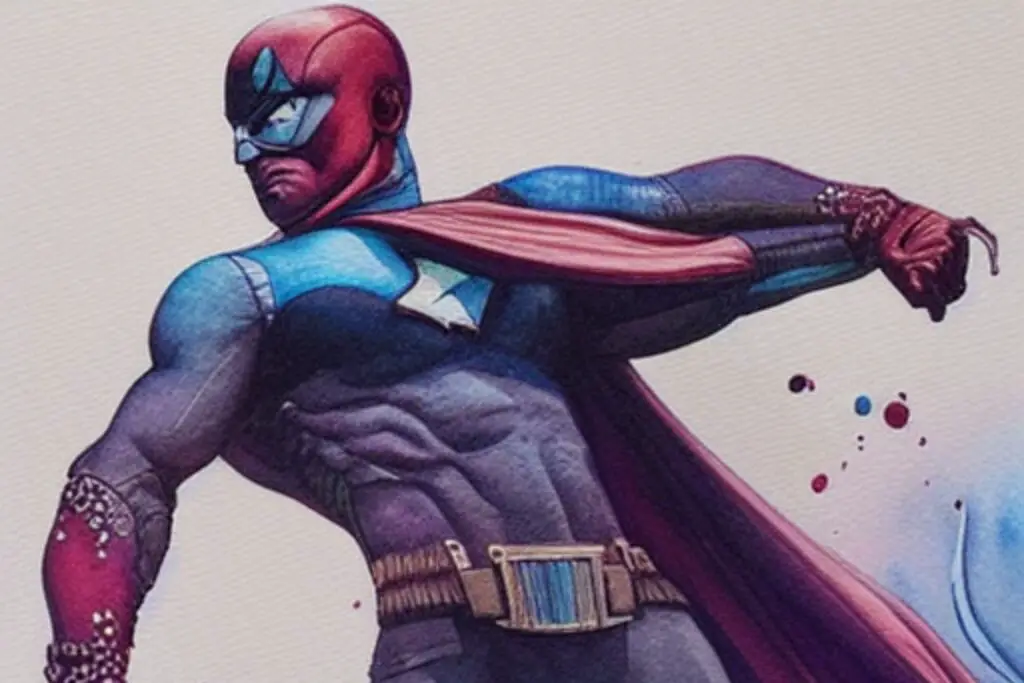 What are the Most Popular Types of Fan Art?
Drawings and paintings are probably the oldest forms of fan art, and they continue to be very popular today. Cosplay is a type of fan art that involves dressing up as one's favorite character from a movie, TV show, or video game. Fan fiction is a type of writing in which fans create their own stories based on their favorite characters or worlds.
According to a study by the online fan art database from a famous website, the most popular types of fan art are character drawings (40 percent), followed by scene recreations (24 percent), and then character redesigns (16 percent). Other popular types of fan art include cosplay photos (10 percent), ships (8 percent), and memes (4 percent).
Why do Fans Create Fan Art?
Fans may create fan art for many reasons. Some people do it to support their favorite series, while others simply enjoy the creative process. Some fan artists also hope to sell their work to studios or directly to other fans.
However, the vast majority of fan art is created simply for the love of the medium. Fan artists often find themselves inspired by the narratives and characters of their favorite series. The fan artist strives to capture the essence of these characters in a new and unique way.
This often involves reinterpreting facial features or clothing choices. The medium of fan art is also quite flexible, with many artists working in pencil, paint, or even digital formats. As the popularity of fandom has grown, so has fan art's reach.
Today, it's not unusual to see fan art displayed at conventions or even in galleries.
What are Some Common Themes in Fan Art?
From hand-drawn pictures to digital art to photos and memes, there are countless different ways that fans express their love for their favorite shows, movies, and games through art.
Character Drawings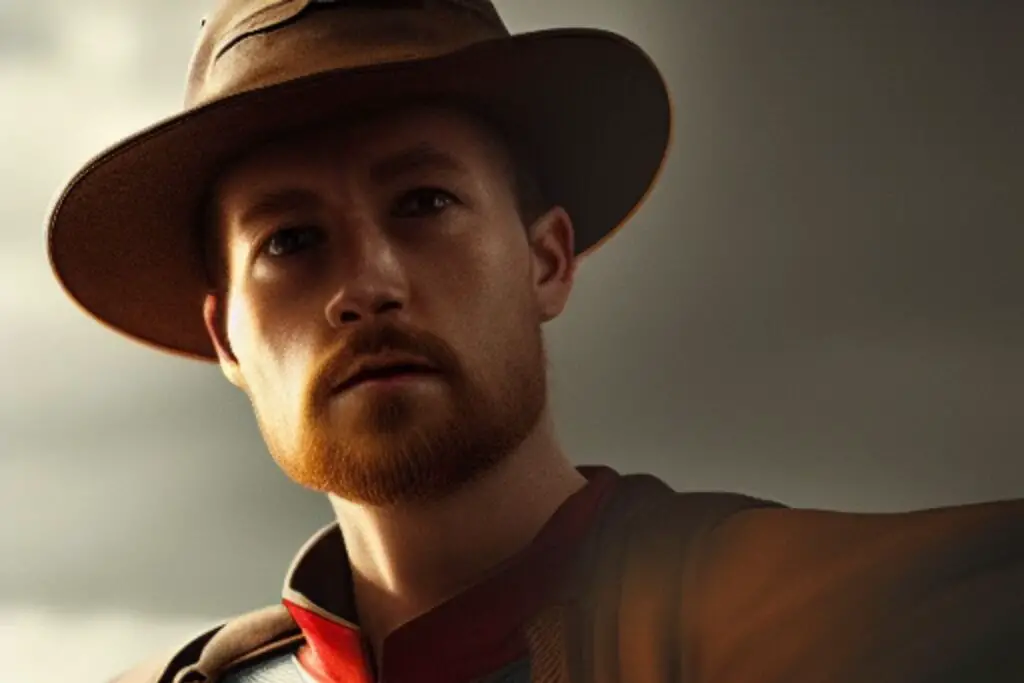 One of the most common themes in fan art is character drawings. This is where fans will take their favorite characters and create them in different situations or poses. Sometimes these pictures are done from scratch, while they use reference materials from the original work. Either way, character artwork is great for fans to show their love for their favorite characters.
Scene Recreations
Another common theme in fan art is scene recreation. This is where fans will take a scene from the original and recreate it using their style and flair. Scene recreations are a great way for fans to show their creative side and love for the source material.
Character Redesigns
A third common theme in fan art is character redesigns. The fans will take a character from the original and redesign them to suit their taste. Character redesigns are great for fans to show their creativity, imagination, and love for the source material. 
Cosplay Photos
A fourth common theme in fan art is cosplay photos. This is where fans will dress up as their favorite characters and take pictures of themselves in costume. Cosplay photos are a great way for fans to show their creativity. 
Memes
A fifth common theme in fan art is memes. This is where fans will take a character or scene from the original and create a meme. Memes are a great way for fans to show their sense of humor. 
In the digital age, artists can share their work with a global audience more easily than ever. This means a wealth of fan art for pop culture fans to enjoy.
One common way is to post it online simply. Platforms like Instagram and Tumblr make sharing finished pieces and works in progress easy. Some creators also sell their work through sites like Redbubble or Society6.
Another way that fan artists share their work is by attending conventions. Many conventions have an Artist Alley, where creators can display and sell their work. This is a great way to meet other fans and form connections within the community.
Whether they're posting online or selling at conventions, fan artists usually have one goal, to get inspired and create new artwork. After all, part of the fun of being a fan is showing your love for a particular franchise through your creativity.
What are the Legal Issues Surrounding Fan Art?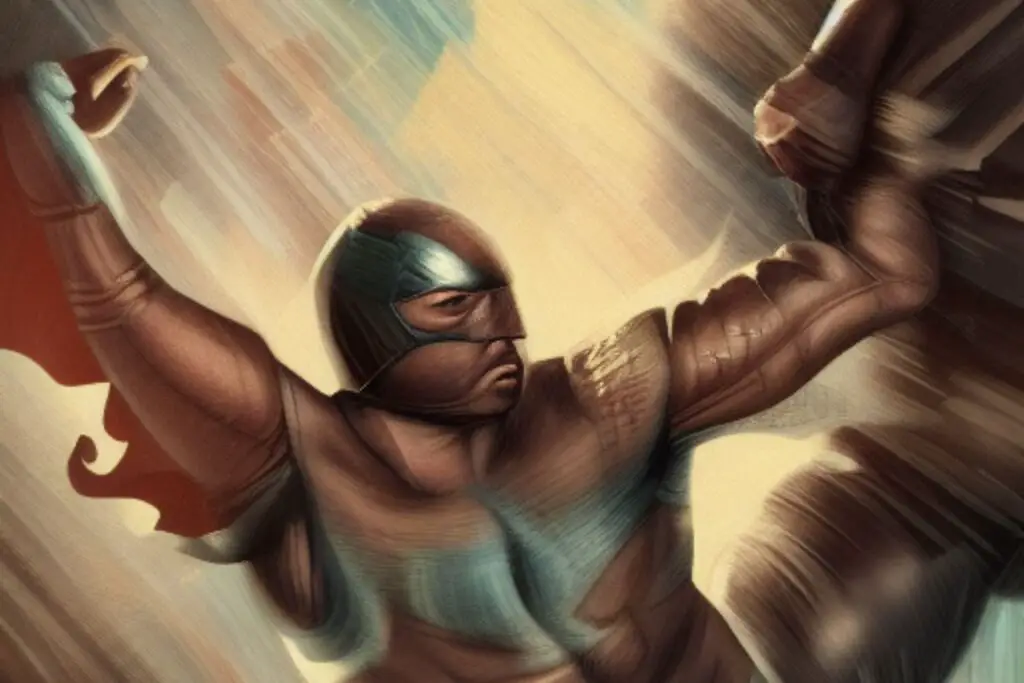 Technically speaking, fan art is copyrighted material. The original author or creator of a work owns the copyright to that work. This means they have the exclusive right to reproduce, distribute, perform, or display the work. However, they can also grant permission for others to use their work. This is typically done through a license.
With fan art, the creator usually doesn't have the original author's permission to use their work. In most cases, fan art is created by someone who is a huge fan of a particular fandom and wants to show their love for it. Because of this, fan art is usually unofficial and not authorized by the original author. As such, it's technically unlawful.
However, many people argue that fan art is harmless and should be allowed. After all, it's not being used for any commercial purpose; chances are, the original author will never even see it. Additionally, some see this type of art as complimenting the original work. They argue that if an artist puts so much time and effort into creating something, they should be flattered that someone loves it enough to create fan art.
At the end of the day, it's up to the original author to decide what they want to do with their work. Some turn a blind eye to fan art, while others take legal action against those who create it. It all depends on the situation and on the artist's personal opinion.
What are the Ethical Issues Surrounding Fan Art?
In recent years, the popularity of fan art has exploded, thanks in part to the growth of fan communities online. For many fans, creating and sharing is a way to show their love for a particular television show, movie, or book.
However, some people have raised ethical concerns about the use. One issue is that of representation. Many fan artists create art featuring characters not traditionally represented in mainstream media. This can provide a much-needed sense of visibility and representation for fans who feel underserved by traditional media.
Another issue is that of ownership. While many fan artists give their work away for free, some have begun to sell their creations. This has led to debates about whether fans or artists should profit from fan art.
Ultimately, there is no easy answer to these questions. Fans and artists will continue to debate on its ethics as its popularity grows.
Should I Copyright My Fan Art?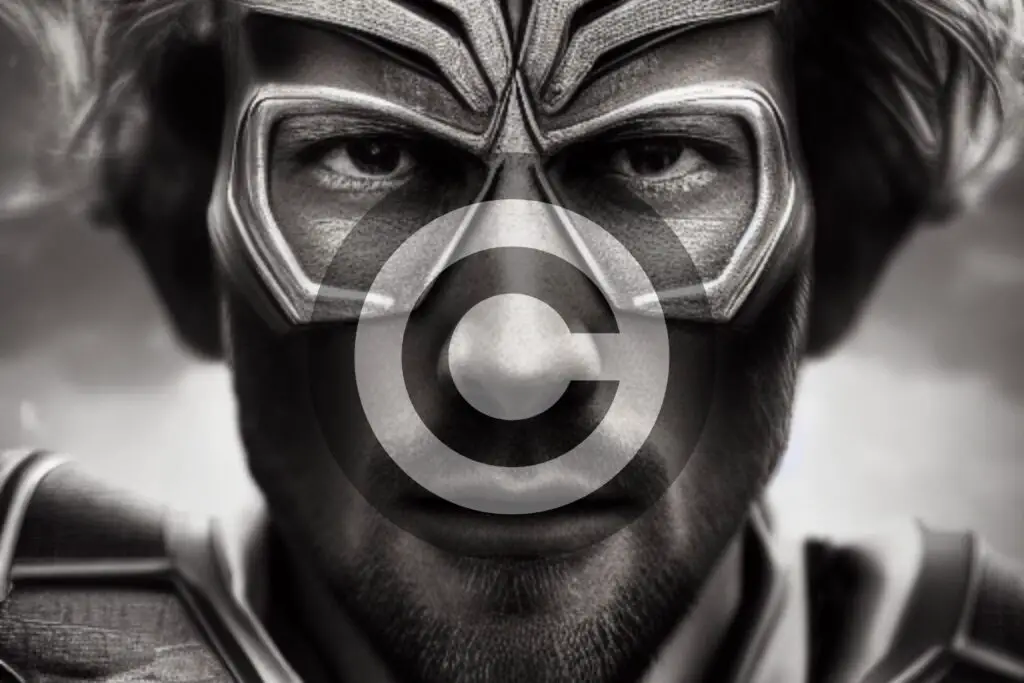 When it comes to fan art, the question of copyright is a tricky one. On the one hand, you may feel that you have put a lot of time and effort into your work and deserve compensation. On the other hand, you may not want to restrict others from enjoying or building upon your work.
Copyright law can be complex, and several factors must be considered before deciding. For example, if you plan to sell your fan art, it is important to ensure that you are not infringing on the intellectual property rights of the original creator.
However, if you are simply posting your work online for non-commercial purposes, you may be protected under the doctrine of fair use. Ultimately, the best course of action is to speak with a lawyer specializing in intellectual property law to get specific advice on your situation.
Conclusion
Overall, fan art is a way for artists to show their support and admiration for certain fandoms. It has become increasingly popular over the years as technology has made it easier for fans to share their work with others.
While some legal and technical issues need to be considered when creating or sharing fan art, these should not deter you from expressing your fandom in whatever way you see fit.
So go out there, create some amazing artwork, and share it with the world.
Frequently Asked Questions
Is fan art illegal to sell?

Generally, no. The sale of fan art is generally allowed, assuming that the fan art does not infringe on any copyrights or trademarks. However, there are some exceptions. For example, the artist may violate copyright law if the artist sells prints or other merchandise with copyrighted characters or logos.

Is it illegal to draw fan art?

Not technically, no. It depends on what you mean by "fan art." If you're simply drawing a character or scene from a copyrighted work for your enjoyment, there's no real legal issue. However, if you're trying to sell or distribute your work commercially, you may infringe on the copyright holder's intellectual property rights. The legality of fan art is a bit murky, and it can vary from country to country.

Can you legally sell fan art?

The law varies from country to country and sometimes even state to state. In many cases, the legality of selling fan art will depend on whether or not the work in question is based on copyrighted characters or designs. For example, in the United States, it is generally legal to sell fan art as long as you are not infringing on any copyrights. However, in other countries like Japan, fan art is copyright infringement.

Can I post fan art on social media?

You can post fan art on social media if you give credit to the original. You can also post remixes of copyrighted works if you get permission from the copyright holder and credit them accordingly. However, it's important to be aware of fair use laws before posting fan art or remixes, as they may not always protect your work.

Is fan art plagiarism?

Generally speaking, fan art is created to honor the original work and is not meant to be passed off as an original piece of art. However, if elements of the fan art are substantially copied from the original work without permission or attribution or with a commercial intention then that would be considered plagiarism.