Drawing is a skill that requires an extreme level of practice and patience. It's not something you'll be good at right away just by reading this article or watching a video on YouTube. People who are bad at drawing naturally feel frustrated, unconfident, and even ashamed.
Some may be good at drawing landscapes and figures, while others may be bad at drawing faces. Even the best artist would have created numerous bad drawings in his life.
The common problem people face when learning to draw is the lack of practice. Without practice, your skills will never improve. 
It only requires guidance and persistent practice to overcome this hurdle, become perfect, and improve your artistic skill.
What is a bad drawing?
There is nothing like good drawing or bad drawing in my view. At a broader level, we can say that if a drawing does not give the expected result, we can call it a bad drawing.
A person who has not used the Elements and Principles of Art correctly may create artwork that may not look good. Drawings that do not create feelings or emotions can also be categorized as bad drawings.
A person who does not have practice and adequate experience can create an ugly drawing.
You may be interested in 365 Inspiring Art Quotes from world-famous Artists.
Why do you create Bad Drawing?
There are several reasons why people create bad drawings. Common causes are lack of experience, insufficient practice, and using incorrect Elements and Principles of Art.
Let us go through some of the reasons below:
Lack of Practice
Practice makes a man perfect. Lack of practice is the primary reason why people are bad at drawing. You can never improve your drawing skills if you don't practice regularly. Without training, one will never understand the basics of drawing, let alone become an expert.
Lack of Skills
Not knowing the proper skills is another reason why people create bad drawings. Without the necessary skills, it isn't easy to produce good drawings. People who are bad at drawing struggle with basic concepts such as line control, basic shapes, colors, and proportions.
Lack of Experience
Experience is the result of the quality of your drawings. Experience includes learning from other artists, practicing regularly, how many years you have been drawing, and observing the world around you. Without experience, it isn't easy to produce good drawings.
Lack of knowledge of Elements and Principles of Art
Many people are not aware of the Elements and Principles of Art. As a result, they misuse them in their drawings which often leads to bad pictures.
Elements of Art are the foundation of any artwork. They are the building blocks that artists use to create their masterpieces. Principles of Art are the methods used to arrange the Elements of Art to create a work of art.
Lack of Confidence
Confidence is another primary reason why people are bad at drawing. Without confidence, it isn't easy to produce good drawings. You can get confidence only when you practice regularly and become good at drawing.
Bad drawings often make people feel frustrated, discouraged, and down about their abilities.
Lost Motivation to Draw
Many people are not motivated to draw because they don't see the results of their efforts. People look out for how to get the motivation to draw when they have lost their reason. When you are motivated to draw, you can produce better drawings. You will enjoy your artistic process when you have motivation.
Lack of Patience
Lack of patience can lead to bad drawings because if you're not patient, you'll be more likely to rush through your pictures and not take the time to make sure they're correct.
Slow down and make sure each line is as accurate as possible. Each shade is matching with how you want. Impatience can lead to sloppy drawings with poor line control and inaccurate proportions. 
Patience will result in cleaner, more polished drawings.
How to improve your Skill from Bad Drawing?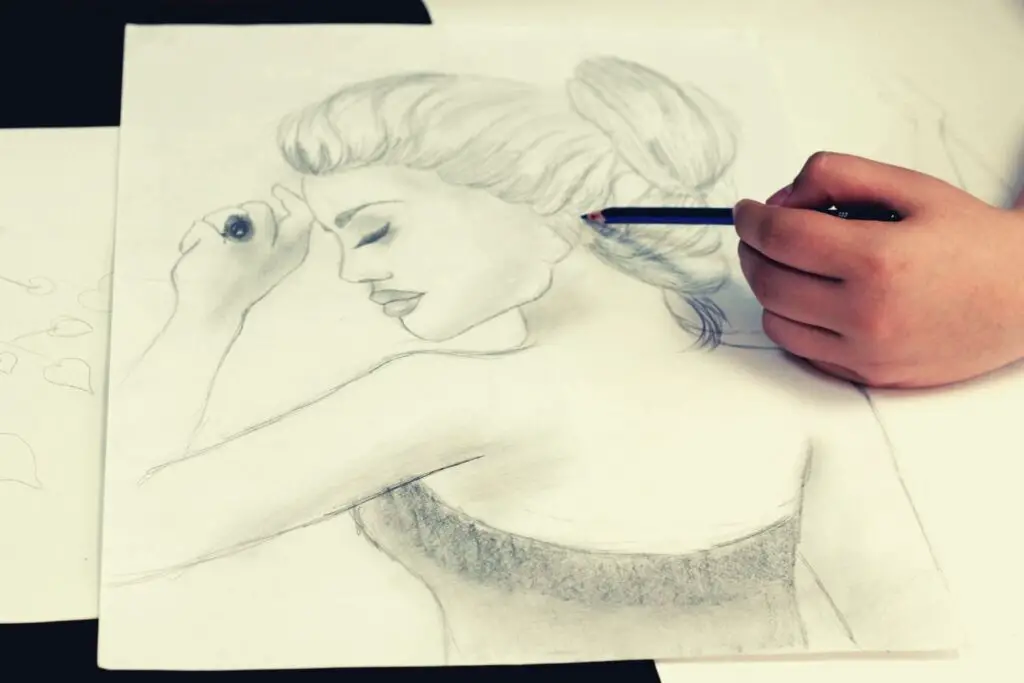 Some people are naturally gifted and don't have much effort to produce beautiful drawings. But for many people, improving our line control and basic shapes takes a lot of practice.
Also, if you think you cannot draw correctly, you lack practice. The more you draw, the better you'll become at it. It's as simple as that.
Learn the Basics of Drawing
It would help if you learned the fundamentals of drawing to get better at drawing. The fundamentals include knowing how to draw basic lines and shapes. Once you have mastered drawing basic lines, you can start adding details to your drawings.
Several YouTube videos on the internet will teach you the basics of drawing. Alternatively, you can buy a book or take a class.
An artist will follow specific methods when working on different art mediums, like Pencil drawing, Charcoal, watercolor, or Oil work. 
For example, when working with watercolor, you should paint from light to dark colors.
You will keep overlaying many times to get the darker shades. These all need to look into when learning the basics of drawing.
Select the Right Art Materials
The Art materials you use can directly and significantly impact the quality of your drawings. If you're using cheap or poor-quality materials, it will be much harder to produce good results. Conversely, if you're using high-quality art supplies, it will be easier to produce excellent drawings.
So, what are some of the best drawing materials? Here are a few of our favorites:
A good quality sketchbook. We recommend a hardbound sketchbook with acid-free paper. Acid-free paper will ensure that your drawings don't yellow or fade over time.
A set of artist's pencils. We recommend a set of 12 pencils, including both graphite and charcoal pencils.
A kneaded eraser is a must-have for any artist, as you can use it to lighten or remove pencil lines.
A sharpener. A good quality sharpener will make a big difference in the quality of your pencils.
A set of pastels. Pastels are an excellent way to add color to your drawings.
A set of watercolors. You can use watercolors to create beautiful effects in your pictures.
You'll be well on your way to creating beautiful drawings with suitable materials.
Take a Class or Online Tutorials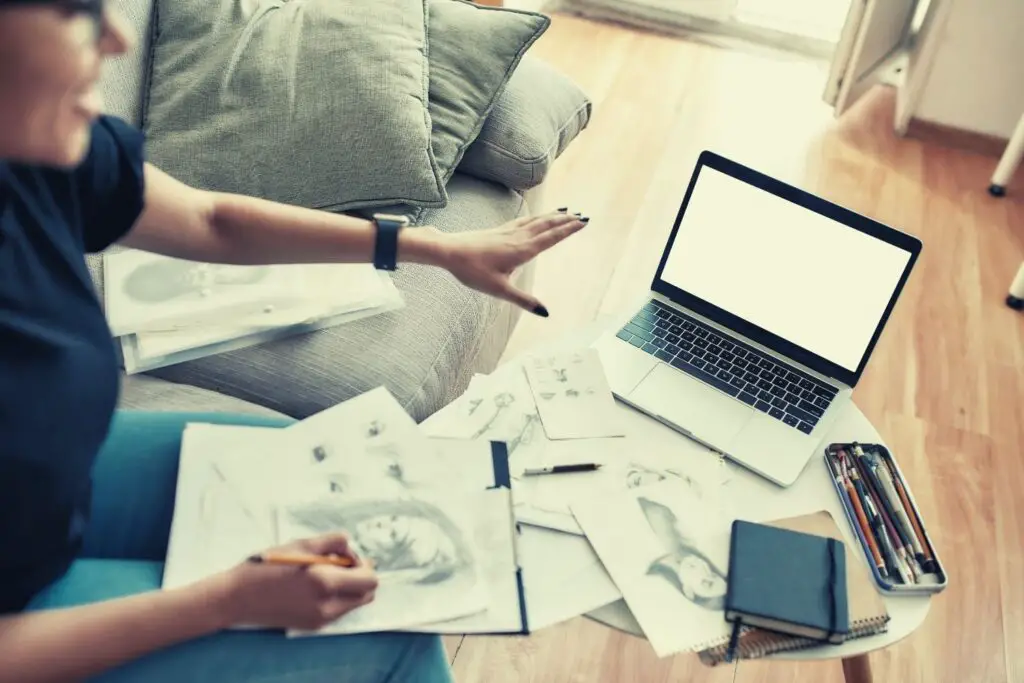 If you are extremely serious about improving your drawing skills, we recommend taking a class or following an online tutorial. There are many great resources available, and you'll be able to learn at your own pace.
Some of the best classes for learning how to draw are:
The Art of Drawing by Jeffery Maeshiro
Drawing Fundamentals by Carrie Stuart Parks
The Complete Idiot's Guide to Drawing by Jennifer Willoughby
How to Draw People by Barbara Soloff Levy
Learn to Draw with Lee Hammond
If you are not sure how and where to start, we recommend checking out some of the online tutorials listed below:
The Basics of Drawing by Bittbox
Drawing for Beginners by RapidFireArt
How to Draw Cartoons by Cartooning Club
How to Draw Animals by Howcast
How to Draw People by eHow
You'll be surprised at how quickly your drawing skills improve with good practice.
Practice, Practice, Practice
You would have seen me repeating a practice many times in this article. I feel it is the only way to improve your drawing skills. Draw every day, even if it's just a quick sketch. The more you practice, the better you'll get.
It can also be helpful to study the work of artists you admire. Analyze their techniques and try to emulate their style. You may not become an overnight success, but you'll get better with time and practice.
I believe there is no shortcut to becoming a fine artist. It takes time, patience, and practice. So don't get discouraged if your drawings don't look perfect. Just keep practicing, and you'll eventually improve.
Seek Feedback from Other Artists
Another way to improve your drawings is to get feedback from other artists. Please show your work to fellow artists and ask for their honest opinion.
Always welcome constructive criticism, and use it to help yourself improve. Be brave and put yourself out there and seek feedback from others. Remember, even the best artists had to start their art journey somewhere.
Infact, seeking feedback can be a great way to build confidence in your abilities as an artist.
Don't compare yourself to Other Artists
It's easy to compare your work to others, but it's important to remember that everyone is different. You can't expect to be as good as someone else because you're both artists.
Remember, it takes time and practice to become a great artist. So don't get discouraged if you don't reach the level of other artists overnight. Instead, focus on developing your unique style.
Never share an Unfinished Artwork
If you're unhappy with a drawing, don't share it with anyone. Sharing your best work is essential to be proud of what you're putting into the world.
If you share an unfinished drawing, it can reflect poorly on your skills as an artist. Also, the criticism you receive for an unfinished artwork can be discouraging, so it's best to avoid it altogether. So only share art that you're confident in and proud of.
10 Tips to Improve Your Art Skill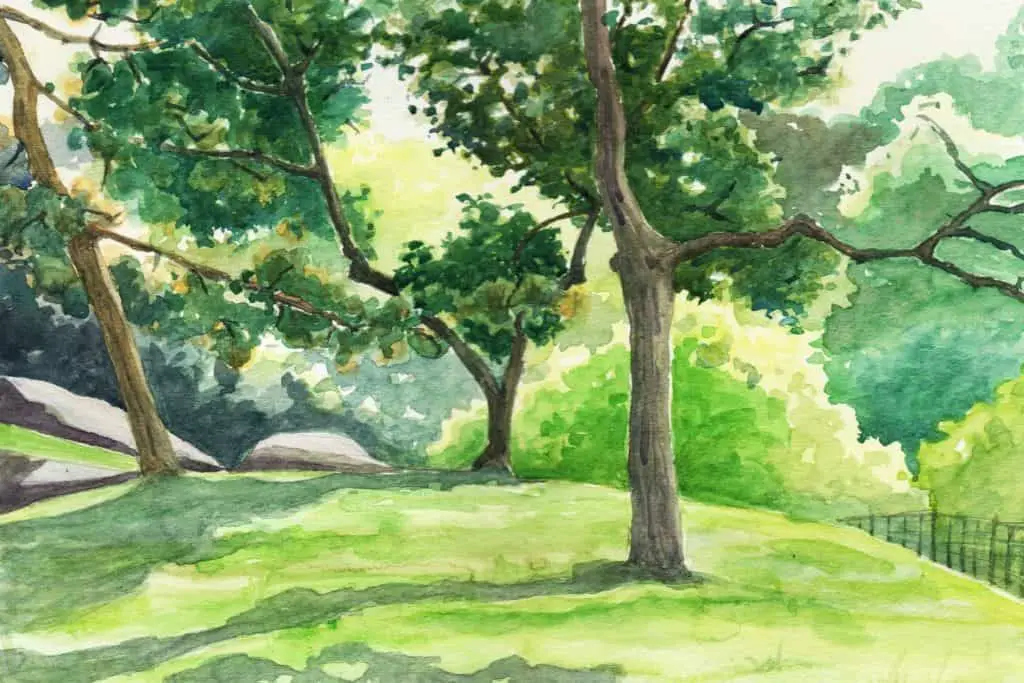 Acknowledging that you are creating bad drawings is remarkable and the first step.
What are you going to do about it? If you sit, you shall be sitting there for eternity.
It is best to face the challenge of getting an identity of yourself as an Artist.
Essential tips I would recommend are:-
Learn the Basics of Drawing
Learn the Principles & Elements of Art
Work on your Lines, Simple Shapes, and Forms
Master Proportions and Perspectives
Learn Light and Shadow and get good at Shading
Learn Human Anatomy to draw faces and figures
Create your drawing process and style
Concentrate on the area where you are weak
Practice drawing daily, and do not skip a day
If possible, join a good art course to enhance your basic skills further.
To Conclude
You may be a frustrated artist, a horrible artist now. 
You will fail. You have to get up and continue your journey, there will be instances when you do not want to touch your brush again, but you should ignore it and keep continuing.
Art is not an overnight game. It takes years to build up your skill.
Over a period, you will see improvements.
Compare your earlier drawings with what you can do now; if there are improvements, you are successful.
Happy Drawing!
Related Post
Please find below a set of Related Posts which might be of interest on the Topic of Drawing Questions:
Frequently Asked Questions
What makes a bad drawing?

A bad drawing is usually too simple or too complex without any clear purpose or meaning. Additionally, in a bad drawing, an artist might have used poorly the elements and principles of art. A lousy drawing does not successfully communicate the artist's idea to the viewer. Finally, a bad picture often lacks originality or creativity.

Why am I getting worse at drawing?

There could be a few reasons you might feel like you're getting worse at drawing, even if you've been practicing regularly. It's possible that you're not taking the time to study your subject matter and analyze what you're trying to draw. Also, burnout is a common reason people feel like they're getting worse at something, even if they're still putting in the effort. Make sure to take breaks and return to your drawings with fresh eyes to avoid feeling discouraged.

Can a bad drawer become good?

Yes, anyone can improve their drawing skills with practice and commitment. If you're feeling discouraged, try studying the work of your favorite artists and look for tutorials online or in books. Also, take breaks and analyze your drawings to see what areas you need to work on. With time and effort, you can become a better artist.

How do I make my drawings look less flat?

If your drawings look flat, it might be because you're not using enough variety in your line work. Try experimenting with different thicknesses and weights of lines to give your drawing more dimension. Additionally, you can use hatching and cross-hatching to create shadows and depth. Finally, consider adding highlights and lowlights to give your picture more dimension.

What are some good things to draw?

There are endless possibilities for things to draw, so keep exploring and practicing to improve your skills. Some good things to draw include still lives, landscapes, portraits, and figures. These subjects can help you practice various skills, from line work to Shading. Also, find exciting things to draw in your everyday life to help you stay creative.