Did you start to draw and stop because you thought your drawings were terrible? Or maybe you want to start drawing but don't know where to start. Your picture is good, but others tell you it's not. Don't worry; you are not alone. Everyone goes through this when they start to draw. The good news is that it's easy to improve your drawing skills with practice.
So, How to Improve Your Drawing Skills?
Like all other skills, drawing requires dedication, commitment, and practice. Trust me, drawing is a learnable skill that anyone can acquire with the proper instruction and enough practice. You need to learn the fundamentals of art and understand the drawing process. 
If you make a mistake, learn from it, keep practicing till you get it right, and then move on.
Learn how to use the right art tools and the suitable medium to be comfortable. I am sure you can immensely improve your drawing skills. Though we cannot quantify how much you can improve, sure you will draw better.
The following are the tips on how to improve your drawing skills so that you can start getting better results:
1. Learn the Basics of Drawing
One of the simple but important things you can do to improve your drawing skill is to learn the basics. Many people think they can pick up a pencil and start drawing, but that's not the case. To be an artist, you need to understand the basics of drawing.
Even before you learn to draw a line, you should know how to hold a pencil when drawing. You should understand and decide on what type of medium you want to use. Will you be using a pen, pencil, or charcoal? Each medium has its way of being handled. How do you need to sit when drawing? What type of paper will you be using? Do you want to use a sketchbook or drawing pad?
These are some of the questions you need to ask before drawing.
Once you have your materials gathered, you can start practicing basic drawing exercises.
2. Draw Simple Shapes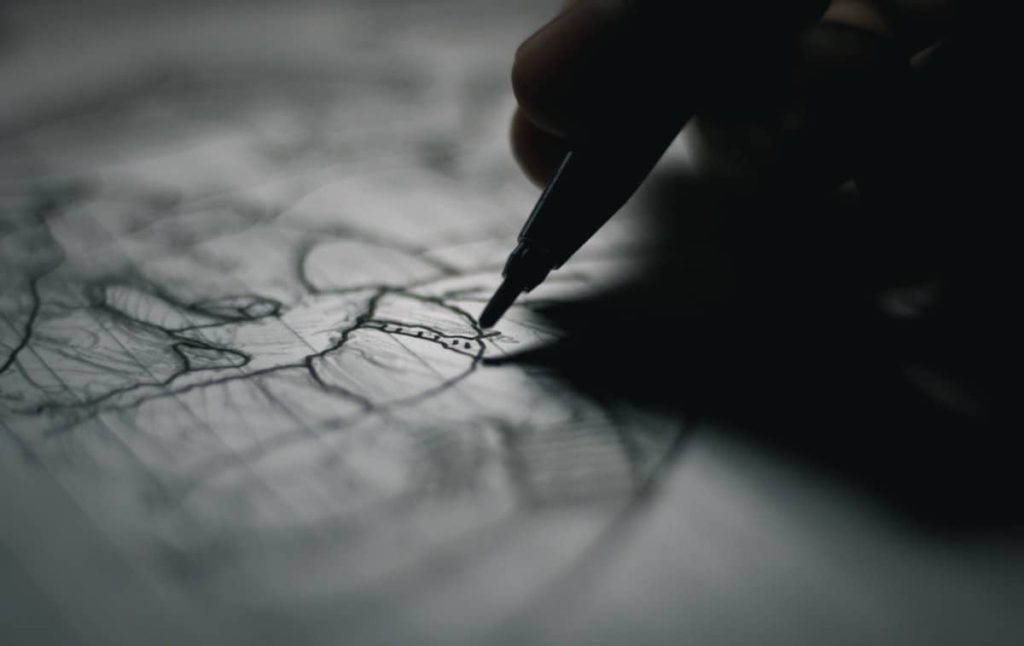 Drawing simple shapes can improve your drawing skill. It might seem pointless, but it's a great way to enhance your control over the pencil and learn to make clean, precise lines.
Start simplifying the shapes of objects which you look for, drawing them into basic forms like circles, triangles, and squares. This shape simplification process will help you to break down complex pictures into tiny shapes when drawing.
Also, by drawing basic shapes repeatedly, you can train your eye to see the proportions of objects more accurately.
As a result, you'll find that your drawings will become more realistic and less inaccurate. To advance your art skill to the next level, try practicing some simple shapes, and then you can move to complex shapes. You might be surprised by the results.
3. Learn Proportions and Perspectives
Is your drawing not looking realistic? The likely chance is there is something wrong with the proportion or perspective in your drawing.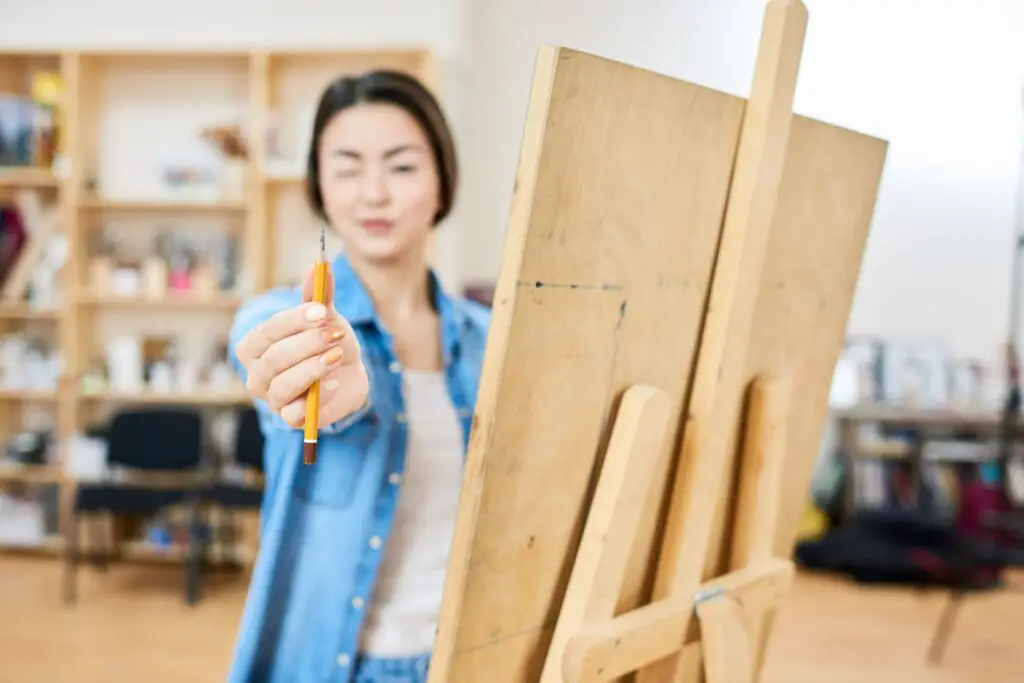 One of the challenging concepts for beginners to understand is the proportion in art. It is because we see the world in three dimensions, but drawings are only two-dimensional.
As a result, it can be tricky to figure out how to make everything look in proportion on paper. However, tackling this challenge will become much easier once you understand how to measure and break down objects into their parts.
Perspective in drawing is another crucial skill for artists. Perspective is how objects appear to change size depending on how far away they are from the viewer. For example, if you're standing at the bottom of a tall building, then the top of the building will appear smaller than if you were standing close to it. By learning how to apply perspective in your drawings, you'll be able to create a sense of depth and space. As a result, your pictures will look much more realistic.
4. Learn How to Use Drawing Materials
If you're a beginner artist, one of the best things you can do to improve your drawing skills is to learn how to use different drawing materials. Each medium has unique properties, and by experimenting with different materials, you can find the ones that best suit your needs.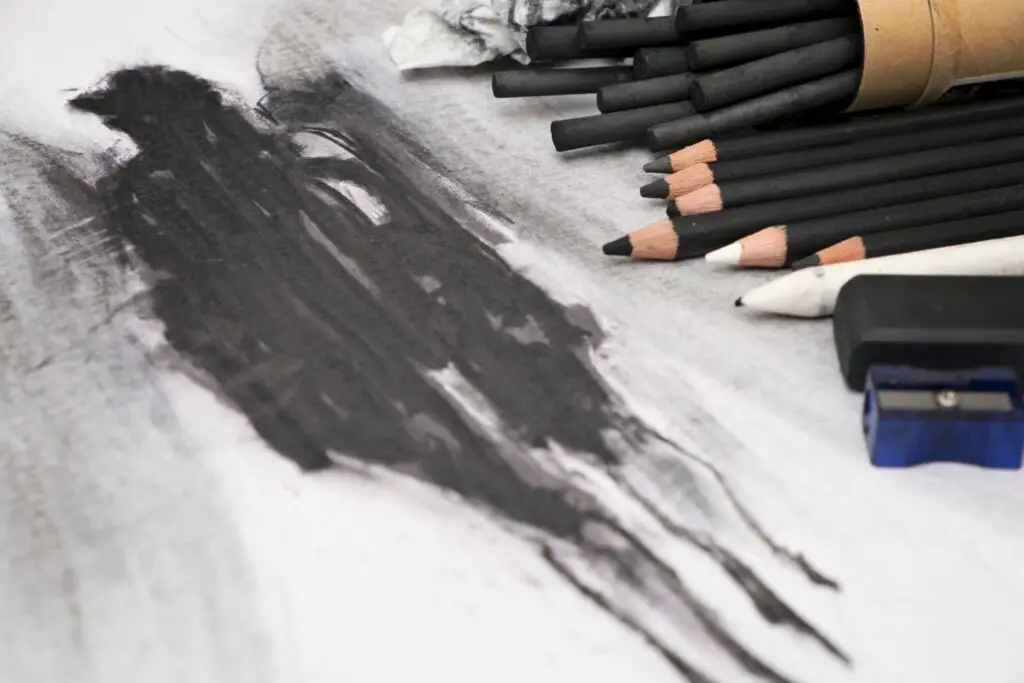 E.g., if you want to create drawings with a lot of detail, you might want to try using a fine-tipped pen or pencil and a piece of paper. Alternatively, markers or charcoal might be better if you're looking for a more loose and expressive style.
Not only that you should also learn to use different drawing tools, but you should also experiment with different types of paper. Drawing paper comes in various textures and weights, and each type will produce different results. If you can afford a drawing board, go for it.
So if you're serious about improving your drawing skills, take some time to learn about the different materials available to you and experiment with them to see what effects you can create.
5. Learn About Light, Form, and Values
One of the essential aspects of drawing is understanding light, form, and value. By learning to see the world around you in terms of these three elements, you will be able to create much more realistic and lifelike drawings.
One way to learn about light, form, and value is to take some time to study the work of other artists. Notice how they use the arrangement of light and shadow to create depth and dimension in their drawings. Study how professional artists use lighter values and darker values in their pictures.
Please pay attention to how they depict different objects in terms of the illusion of form and volume. And finally, observe how they use value to create an illusion of light and darkness in their drawings.
Start with simple forms and then move to complex forms. As you take in all this information, you will better understand how these elements work together to create visually stunning art.
Don't be afraid to experiment with light, form, and value in your drawings. The more you work on these elements, the better you will at using these elements to create superb drawings.
6. Learn to Draw Human Form
There are a few reasons why you should learn Figure drawing.
First, it will help you understand proportion and scale. Second, it will teach you how to draw different types of lines to create other effects. And third, it will give you a better understanding of how the human body, anatomy, and movement are put together, which will help you make more realistic drawings.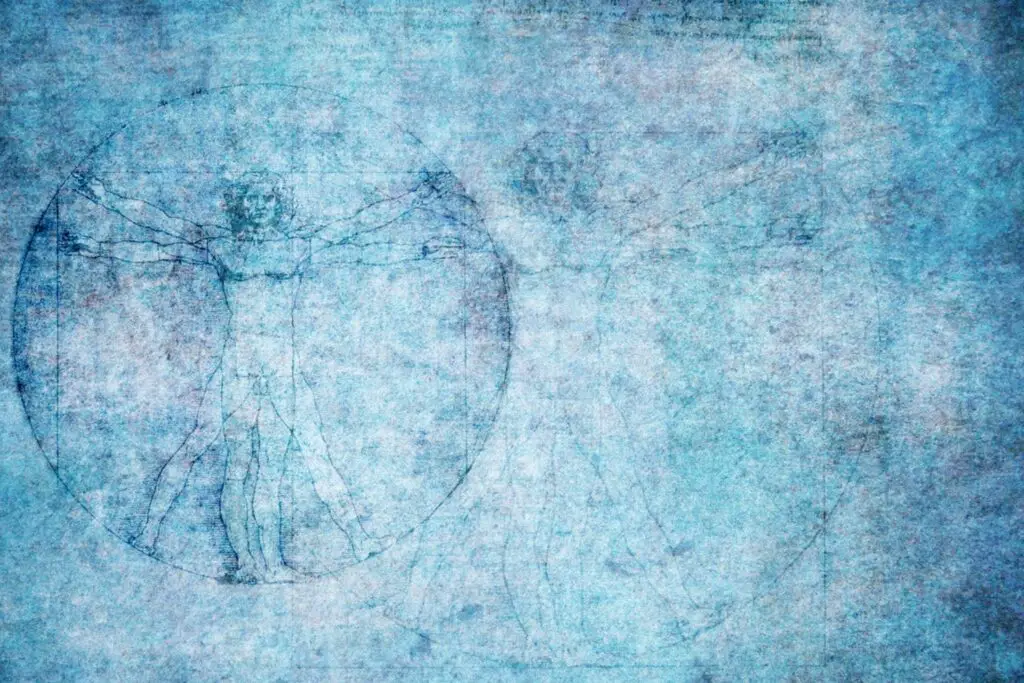 While it may seem daunting initially, plenty of resources are available to help you get started. Online tutorials, books, and even classes can give you the tools you need to improve your drawings.
Additionally, it can also help you to hone your observational skills. So don't be discouraged if you're not getting it perfect immediately; with practice, you will notice how much your skills will improve.
The challenges in drawing a human figure are what makes it so rewarding. By improving your figure drawing skills, you will become a better artist.
7. Use Good Reference Material
When starting as an artist, it's essential to use good reference material. Of course, you don't need to spend much money on fancy art supplies. A few basic supplies and some good reference material will do the trick. So what are some good sources of reference material? Here are a few ideas:
Photographs:
Photographs can be excellent reference material, whether you use photos or ones from magazines or books. They can help you with things like proportions and perspective.
Illustrations:
Illustrations can be beneficial if you're working on a specific project, such as creating a character or designing a piece of jewelry. It can vary from simple subjects to complex subjects. You can often find illustrations in magazines or online.
Drawing books:
There are several art books available that can teach you how to draw. These books often include step-by-step instructions and plenty of illustrations to help you along the way.
Using good reference material is a great way to improve your drawing skills as a beginner. So don't be afraid to seek out sources of inspiration and information.
8. Join Good Art Class
As a beginner artist, you may wonder if joining an art class is worth it. After all, plenty of YouTube tutorials and other resources can help you learn to draw. However, there are several benefits to taking an art class, especially if you're starting.
First of all, a good art class will provide you with structured learning and will teach you fundamental drawing skills. They may also teach you different drawing styles and drawing techniques. In addition, formal classes will also teach you the Elements of Art and principles of Art. You'll have a set curriculum to follow, which will help you progress in your skills more quickly than if you were experimenting on your own.
Secondly, you'll have the opportunity to receive feedback from a qualified instructor. Feedback from a teacher can be invaluable in helping you improve your drawing skills.
Finally, taking an art class is a great way to meet other like-minded people and build a supportive community.
If you're considering drawing, I highly recommend that you find a good art class to join. It can make a visible difference in your progress as an artist.
9. Practice drawing Daily
As a beginner, committing to practicing your drawing skills daily is essential. It might seem a huge task at first, but trust me, it's worth it!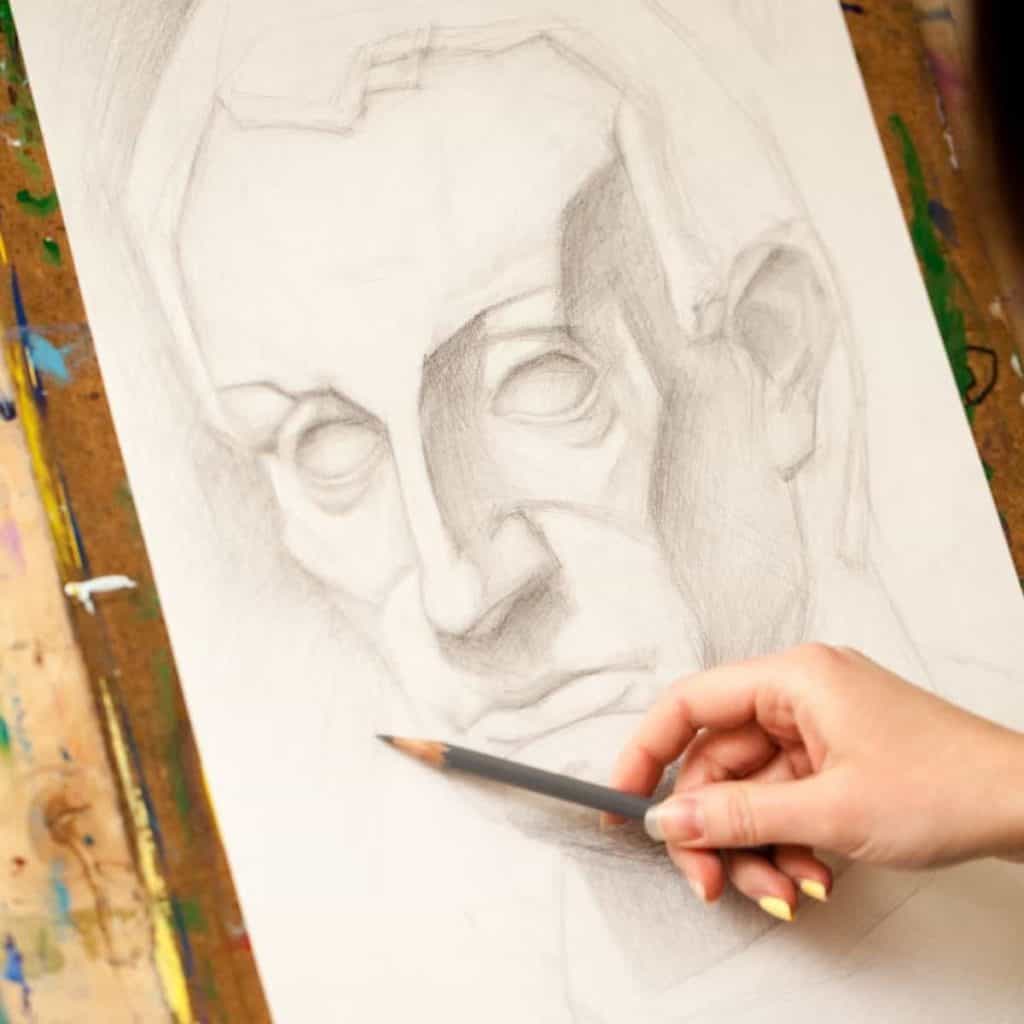 Daily drawing practice is how you'll see the most significant improvement in your artwork. And the interesting part is that you don't need to spend hours upon hours drawing to see results. Spending just 15 minutes a day for your drawing session will make a big difference.
Do hunt for drawing ideas. Practice drawing simple objects daily, such as an apple, shoe, bulb, or whatever you see. If you stick to it, I promise you'll see a noticeable difference in your skills in no time.
It is how even experienced artist would have started their art practice.
Conclusion paragraph
In conclusion, anyone can learn to improve their drawing skills by following these simple tips. Practice makes perfect, so be sure to draw every day, and you will see a remarkable improvement in your skills over time.
Join a good art class with experienced artists who can help guide and mentor you, and use high-quality reference material to understand better the principles of light, form, and values.
You can also become an excellent artist with a little hard work and dedication! Start practicing today! What are you waiting for?
Related Post
Please find below a set of Related Posts in which you might be interested in the Topic of Art Education:
Frequently Asked Questions
What are some basic things I need to know about drawing?

The basic things you need to know about drawing include using line, value, shape, form, and space. You also need to be familiar with the different mediums used for drawings, such as pencils, pens, charcoal, and pastels. Additionally, it is important to practice regularly and study the work of other artists.

What should I do if I make a mistake while drawing?

If you make a mistake while drawing, don't worry! Just erase the mistake and try again. Remember to be patient and keep practicing, even if you make mistakes. With time and practice, you will improve.

How to get better at sketching?

Sketching is a skill that improves with practice. To get better at sketching, try studying the work of other artists and practicing regularly. Also, experiment with different mediums and techniques. Additionally, it is important to be patient and keep practicing even if you make mistakes.

How do basic drawing skills help you?

Basic drawing skills are a great way to express your creativity. Additionally, drawing can help you relax and de-stress. Drawing also helps improve your hand-eye coordination, problem-solving, and fine motor skills.

How long does it take to learn how to draw?

It takes different amounts of time for different people to learn how to draw, depending on where they start from and how much effort they are willing to put in. It may take time to get used to the basic concepts if you have never drawn them. However, with regular practice, you will gradually improve.