Have you ever been in the creative headspace, ready and excited to draw something beautiful but slowly lost your motivation as soon as you started? Whether you are a budding artist or a seasoned professional, it can be challenging to stay always motivated enough to put out polished pieces of art. An artist's most significant challenge can be finding and maintaining the drive necessary to create exceptional artwork. 
We will explore Ten tips on finding and maintaining your motivation so you can bring your artistic vision to life. But before that, let us first answer the fundamental question.
How to Get Motivation to Draw?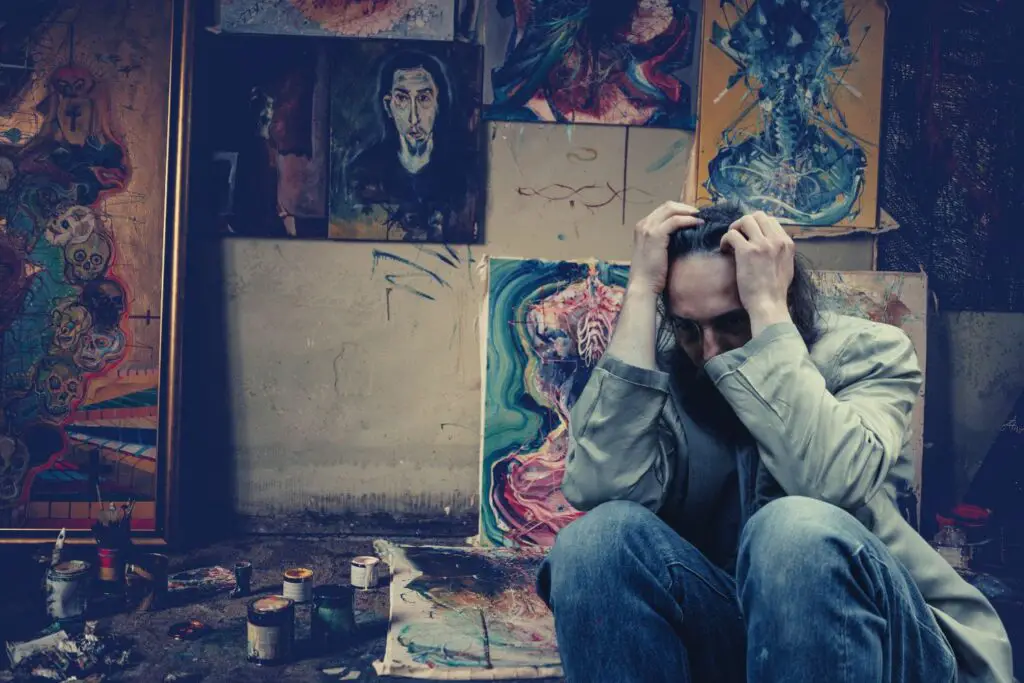 To get motivated to draw, try setting a goal or challenge for yourself, separating your workspace from distractions, seeking inspiration from other artists, and giving yourself time to relax and recharge. You can also try a new medium or art project to keep things interesting and share your work with others to get feedback and support. Remember, motivation is a personal journey, so don't be afraid to experiment and find what and how it works best for you.
Why is it Important to Get Motivated to Draw?
Motivation can be a powerful tool when it comes to art. It keeps an artist focused and driven, leading to a higher quality of work and improved artistic performance over time. Additionally, motivation can help you push past creative blocks or mental obstacles that may arise, allowing you to create your best work.
One another reason is financial. Motivation is essential for an artist to stay creative in the long run and make money from their art. Motivated artists will continuously strive to improve their skills, create beautiful art pieces, and market them effectively.
Now that we know why motivation is necessary let's dive into finding reasons why an artist loses motivation.
What are Some Reasons you Lose the Motivation to Draw?
There are reasons why someone might need more motivation to draw. Some possible causes include the following:
Lack of time: It can be challenging to allocate time to draw if you have a busy schedule, especially if you have other responsibilities such as work or school.
Lack of inspiration: It can be challenging to find inspiration for your drawings if you feel uninspired or uninterested in the subjects you are drawing. Again trying to find out why you are not inspired might be another separate topic we shall deal with separately.
Difficulty in working with the medium: If you need help with the art medium you are using (e.g., pen or pencil, etc.), it can be frustrating and demotivating.
Comparing yourself with others: Seeing other people's work that is better than yours can make you feel like you are not good at drawing, which can be demotivating.
Negative self-perception: If you have a negative view of your abilities, it cannot be easy to find the motivation to continue drawing or painting.
Burnout: If you have been drawing for a long time and feel burnt out or exhausted, you may find it challenging to continue. This burnout may result in Art Block.
Personal issues: Personal issues or problems in your life can also affect your motivation to draw.
Some need help finding the motivation to start with. It's important to remember that losing motivation is a normal part of the creative process, and it's okay to take a break or try something different if you're stuck.
Tips to Motivate Yourself to Draw
There are several ways to stay motivated and inspired when it comes to art. Here are ten tips to help you find and maintain your motivation.
Set a Goal or Challenge for Yourself and Track Your Progress
As an artist, to keep yourself motivated and on track in your artistic journey, set a goal or challenge for yourself and track your progress. Start by writing down the plan, ideas, and inspirations you want to accomplish, such as learning a new technique or creating a specific piece of art. 
You may want to create a landscape, break your task into studying, or watch some youtube videos on the subject. Then subsequently, create your rough idea, and try to put things on paper that is there in your mind. Now it is half the work done. Sometimes, seeing something concrete on paper will drive you to the next step of painting, etc.
Finally, document your progress along the way. You could do the documentation through photos of your work or by tracking how long it takes to complete each part of the project. It will help you to continue pushing yourself and stay on track with your drawing goals.
Get Out of your Comfort Zone and Draw Something New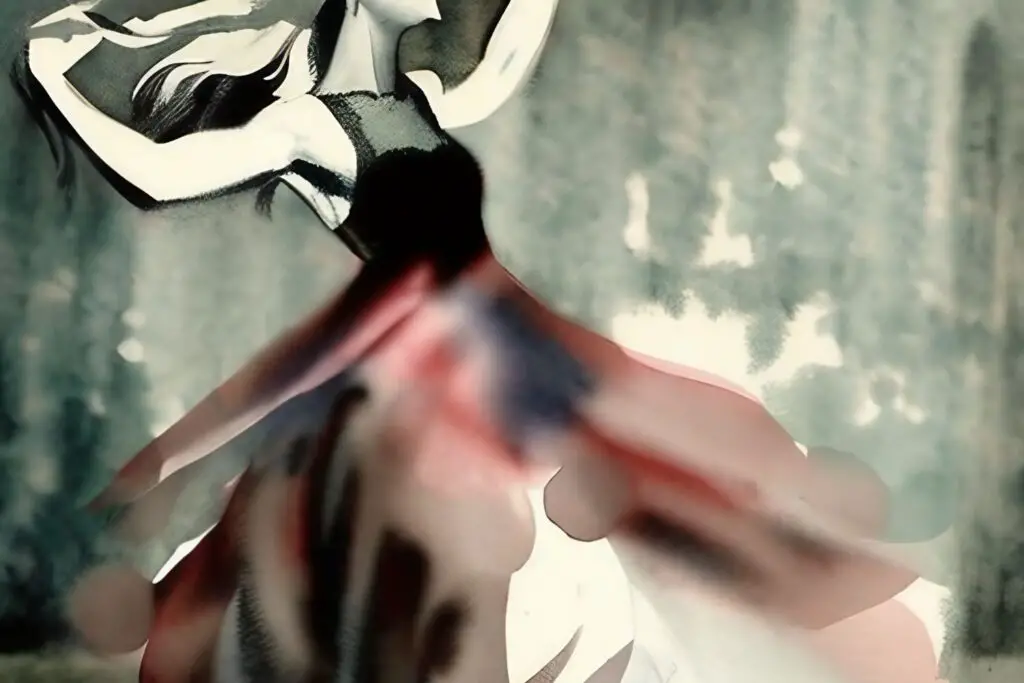 A great way to stay motivated and push yourself with your drawing is by getting out of your comfort zone and creating something new or unexpected. You may be good at Landscape. Try portrait for a change. Think about what art-related areas you want to improve and try challenging yourself by learning a new skill or tackling an issue you have yet to succeed in. 
When it comes to experimenting, don't be afraid to let go of perfectionism and focus on having fun which could mean creating something abstract or simply starting with a blank canvas and seeing where the inspiration takes you. Whether it's exploring different mediums, techniques, or concepts, pushing yourself out of your routine comfort zone can lead to some truly extraordinary creations.
Force Yourself to Draw for a Set Amount of Time Every Day
Consistency is key when it comes to staying motivated with your drawing. Try forcing yourself to draw for a set amount of time each day, even if it's only 10 minutes, and make sure you stick to it. This continuity will help build better habits and make it easier to focus on improving your skills.
Before you start, plan out what you want to work on in advance so that you can stay focused and make the most of your time. Additionally, try setting mini-goals throughout the session so you feel confident and comfortable. These mini-goals could be anything from starting a new sketch or shading part of an existing one.
Finally, remind yourself why you started drawing in the first place and how much progress you can make with consistent practice.
Try a New Medium or Art Project to Challenge Yourself
Trying a new medium or art project is a great way to challenge yourself if you're looking for ways to motivate yourself to draw. Whether you switch up the tools you use or try something completely different, experimenting with various materials can help keep your creativity alive. 
Drawing every day can also help get you into making art, so set aside time for this and make it a priority. You could try pencils, charcoal, pastels, and pens, as well as paint and digital art programs. Or take on an ambitious project such as creating a book of sketches or developing an illustration series. 
No matter how you choose to challenge yourself artistically, it's important to remember that drawing is a skill that requires practice.
Separate your Workspace from Distractions
Creating a workspace separate from distractions can be a great way to stay motivated with your drawing. Find a space in your home or studio where you can focus and feel comfortable, free from any noise or visual disturbances. 
Once the workspace is set, take some time to make it inviting by crafting an atmosphere that encourages creativity. You could add calming elements like plants, dim lighting, soothing music, and some of your favorite art materials. It may also help to add inspirational items like images of your famous works of art or objects that remind you why you love to draw. 
Taking steps to create an inviting atmosphere can help keep you focused and inspired, motivating you to keep practicing.
Sharing your artwork with others is a great way to inspire yourself and keep your creative juices flowing. Connecting with other artists, whether it's via social media or in person, can be incredibly motivating. 
Look through your favorite artist's sketchbooks and browse your fellow artists' artwork. You may find new inspirations that you never thought of before. Having an accountability partner is also an excellent way to motivate, set deadlines for yourself, and report on your progress so someone else can hold you accountable. 
Millions of amazing artists are creating beautiful art, so why not join them? Take some time to scribble down exciting ideas and challenge yourself to create something unique you might surprise yourself with.
Seek Inspiration From Other Artists or Sources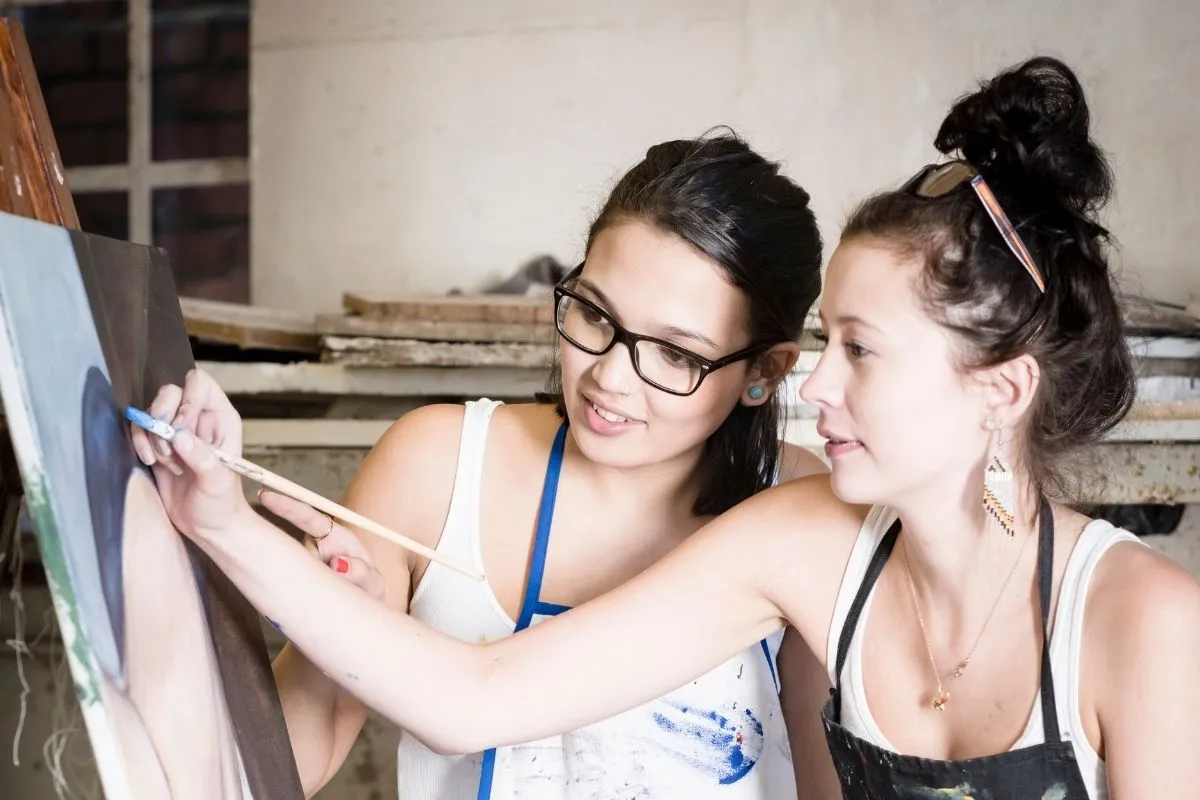 If you are looking for ways to get motivated to draw, seeking inspiration from other artists or sources is a great way to get inspired. Look through your favorite artists' sketchbooks and browse your fellow artists' artwork. It can be incredibly motivating to see what others have created.
You could also look at professional artists' work in person and online and check out the artwork in museums, galleries, books, and magazines. There's something that I love about seeing how others create. With millions of amazing artists creating beautiful art, you may find new ideas you never thought of before.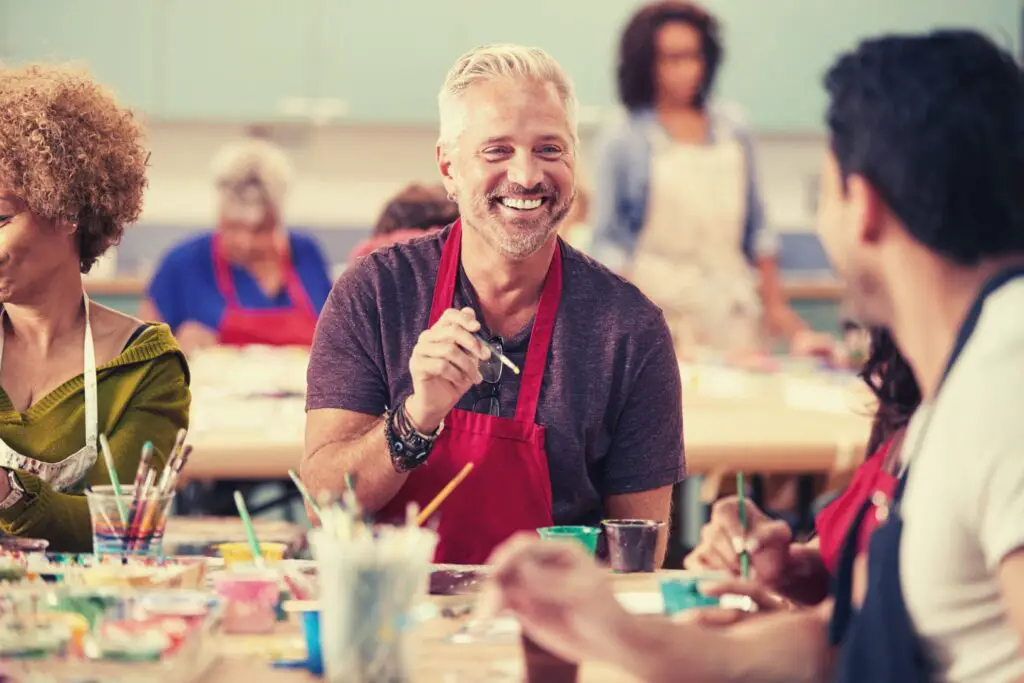 Joining a group or community of artists is one of the best ways to keep drawing and getting ins. Seeing other people's artwork, talking with fellow artists, and sharing your art give you an extra boost of creativity and helps to keep your ideas fresh.
Look for groups online or in person that feature artwork from different types of artists, from those just starting to professional ones whose work inspires you. Try new techniques and tools, listen to music as you draw, and post your sketches on social media, whatever it takes to get you excited about creating. With millions of amazing artists creating beautiful works
Scribble or Doodle Without Pressure or Expectations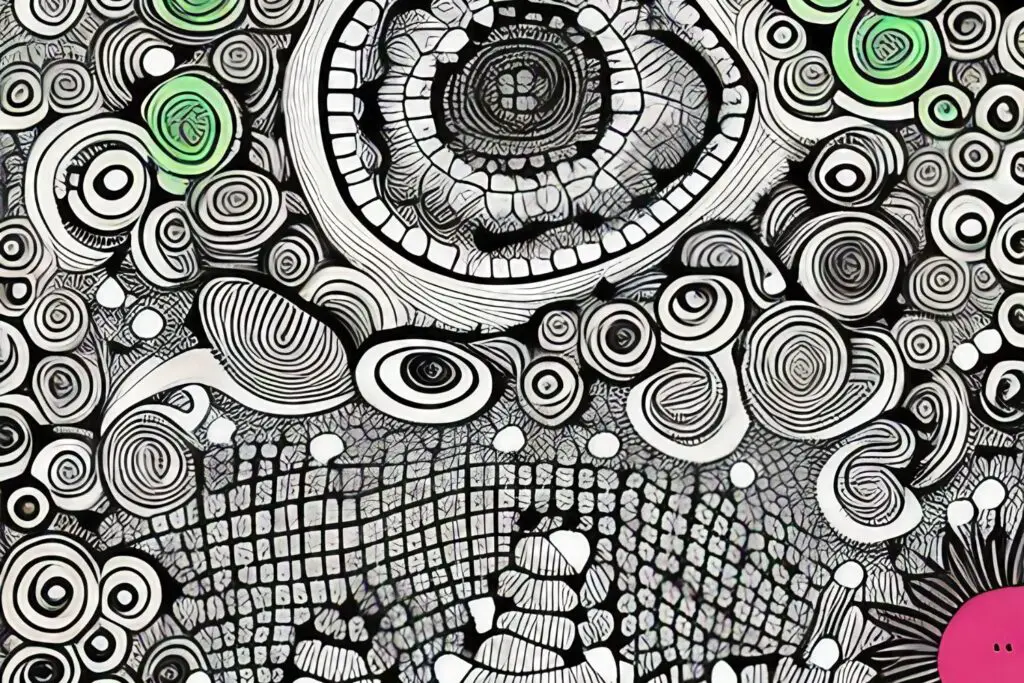 Scribbling and doodling without pressure or expectation is a great way to be motivated when drawing. Not only does it keep your mind relaxed, but it also helps your skills improve more efficiently.
When you're not given any parameters or expectations, you can explore different techniques, styles, and shapes without worrying about the outcome. It's a stress-free environment for yourself and your artwork that encourages creative growth rather than stifles it. Plus, you must always discover what kind of hidden talent you may find. 
Take Regular Breaks, Relax and Recharge
Taking breaks and giving yourself time to relax and recharge is key to breaking the monotony in the drawing process. Make it a habit to take short breaks between sessions or set a timer regularly. When you feel too stressed, stop drawing. 
It can help you prevent burnout and lack of motivation because sometimes, we need time off from our routine to return feeling refreshed and ready to create again. If you lose motivation for whatever reason, taking a few moments for yourself can make all the difference. 
Do something that makes you feel good, like watching your favorite movie, listening to music, or going out with friends. Doing things that you like will help get you back on track.
How to Overcome Art Block?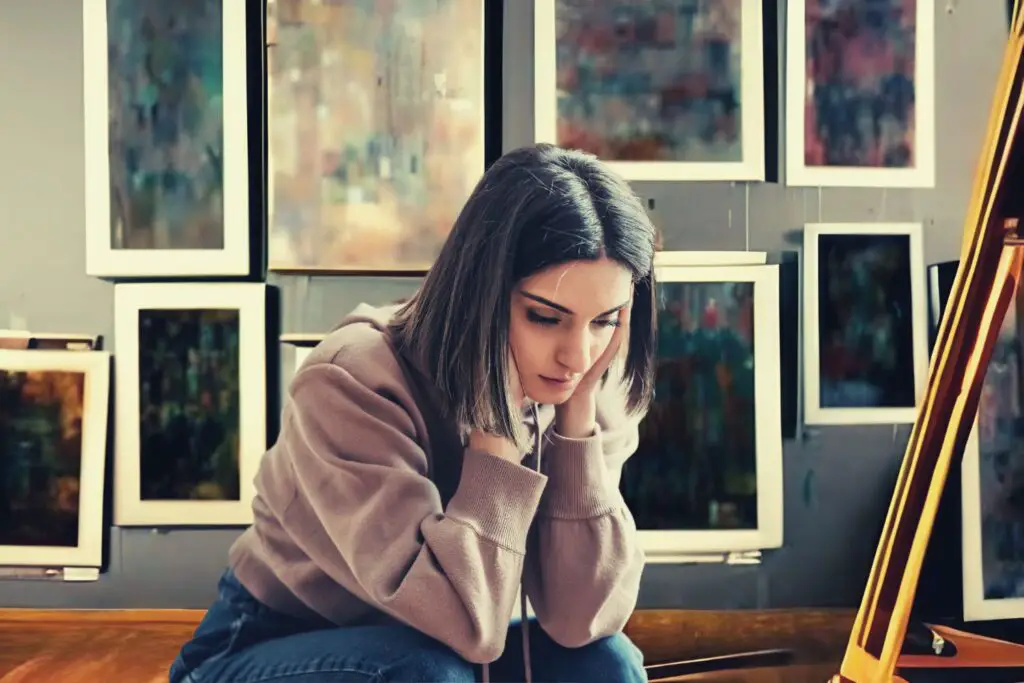 The first step is acknowledging that you have a problem. If you're finding it hard to draw consistently or progress on your projects, you're likely experiencing some form of art block.
Art block can manifest in several ways, such as struggling to develop ideas, feeling uninspired, or being unable to focus. It can be frustrating and demotivating, making it challenging to produce your best work.
However, there are ways to overcome art block and get back into a creative flow. Here are eight tips to help you get started:
Acknowledge that you have a problem.
Identify the symptoms of art block.
Be patient, and don't force yourself to create if you're not in the mood.
Take a break if you need one, but try not to let yourself get too distracted.
Experiment with different mediums and techniques.
Draw inspiration from other artists, both professionals and amateurs.
Set simple, achievable goals for your daily drawing practice.
Find a way to reward yourself for completing your practice sessions.
These tips can overcome art block and get back into a creative flow.
Remember to be patient and to take things one step at a time.
Now that we have removed the art block, let's probe into how to get the motivation to draw.
Motivation can be intrinsic or extrinsic. Intrinsic motivation comes from within oneself, whereas extrinsic motivation comes from external factors.
What should I Do when I want to draw but need help figuring out where to start?
We have already covered this above, but again reiterating. When you want to draw but don't know where to start, take some time to gather the supplies you need, such as paper, pencils, markers, and colored pencils. Find inspiration from other artists whose work you admire and what they share online.
Having a dedicated space and tools can motivate you to start drawing. Practicing different techniques will help strengthen your drawing skills and ideas. Take small steps and focus on the basics to develop an excellent foundation for any artwork or project.
You can also check professional artists' websites, art blogs, and tutorials for tips and motivation. Finally, remember that improving takes time, practice, and patience. Working with the world around you is a great place to start!
Why do I lose motivation quickly when I try to Draw?
Again we have also covered this question in bits and pieces above but reiterating. Motivation can be a challenge when it comes to drawing. Finding ways to keep your motivation up is critical. Set realistic goals that don't overwhelm you, and take breaks between sessions, so you don't burn out.
If you feel stuck on the same projects, try something different – learn to draw something new or explore another medium of art instead of drawing with pencils all the time. Building a new habit and setting aside dedicated drawing time can motivate and inspire you. Start creating more exciting new ideas and challenges for yourself to stay inspired. Remember that it takes patience, practice, and perseverance to improve!
I don't have the talent or skills to draw: What should I do?
Be encouraged if you still need to gain the talent or skills to draw. Everyone starts somewhere! Start by setting small goals and learning the basics of drawing, such as shapes, lines, textures, and perspectives. Learning to draw takes patience, practice, and perseverance; take your time and enjoy the process!
Watching professional artists' artwork and getting inspired by them can be a great way to learn. There are also millions of other artists out there who share their work online so you can explore different art styles. Don't wait for inspiration – get serious about creating art and find the motivation to keep going.
Conclusion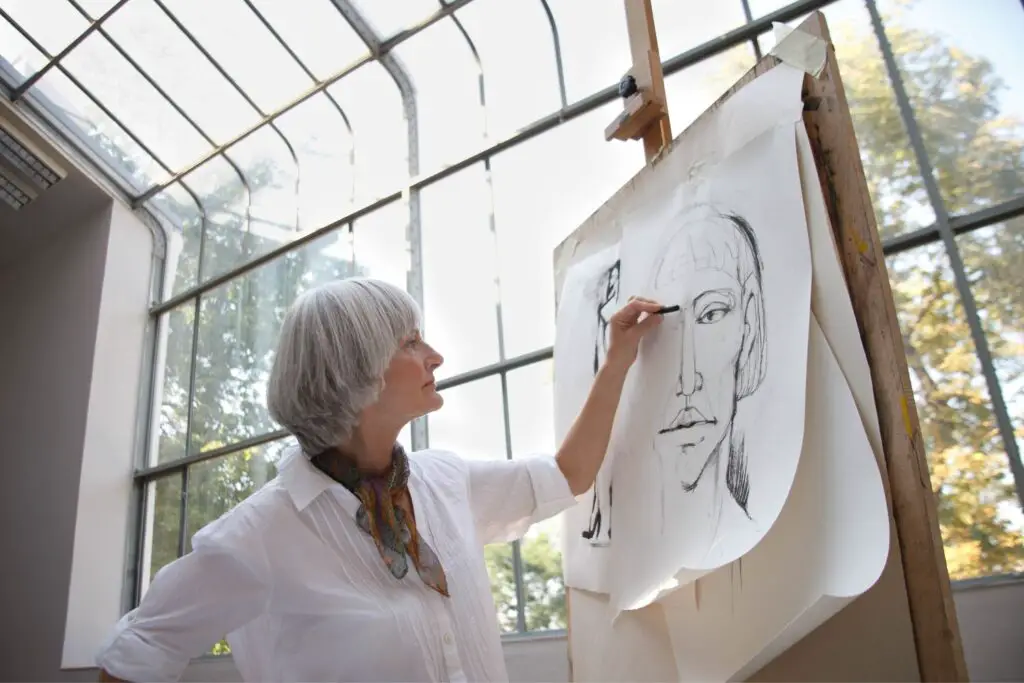 As an essential element of the creative process, motivation keeps artists on track and inspired to produce their best work. It empowers them with the drive to break through any artistic roadblocks or mental barriers they may face, leading to better results over time. With its help, artists can continue to be motivated while crafting meaningful works that move others.
The key to sustaining motivation is establishing achievable goals, carving out a distraction-free workspace, and drawing inspiration from fellow creators. Exploring new mediums can keep things exciting while offering much-needed feedback and support. Remember to take time off every once in a while too! Recharging your batteries can give you the energy boost required for a practical, creative experience.
Motivation is a solo journey that every individual must traverse differently, so it's vital to discover what strategy works best for you.
Related Post
Please find below a set of Related Posts in which you might be interested in the Topic of Art Education:
Frequently Asked Questions
How can I get motivated to draw when I don't feel like it?

This lack of interest is an art block that happens to everyone. When this happens, take a brief break, or try a different type of drawing. Maybe try to draw something that you are passionate about or something challenging.

How to draw more often?

Make drawing a habit like brushing your teeth. Set aside some time each day to draw, even if it is just for a few minutes. You should enjoy the process and not focus too much on the outcome.

Can I force myself to be creative?

You cannot force creativity. However, you can try different things to get your creative juices flowing. Maybe try a new medium or subject matter. Or take a walk and look at the world around you with fresh eyes.

What are some things that help you be more creative?

Some things that may help you be more creative include trying new things, meeting new people, visiting new places, taking breaks, and looking at the world around you. Also, don't forget that creativity comes in many forms, not just art.

Do you ever feel like giving up art? If so, how do you deal with it?

Many artists feel like giving up art at some point. Maybe you are burned out on your current project or are uninspired. The best way to deal with it is to take a break or try something new. Walking away for a bit is okay, and you return when ready.