Some people might say Good Portrait Drawing is all about capturing the person's likeness, while others might say it's more important to capture their personality. In my opinion, it's a bit of both.
To capture the resemblances of a person, you need to study their features carefully and accurately render them in your drawing. It takes time and practice, but it's worth it if you want your portrait to look realistic.
To capture a person's personality in a true sense, you need to understand who they are as a person.
What makes them unique?
What are their interests?
What is their personality like?
Once you know who the person is, you can incorporate those traits into your portrait.
For example, if you're drawing a portrait of a boxer, you might want to make the person look tough and strong.
If you're drawing a portrait of a ballet dancer, you might want to make the person look graceful and elegant.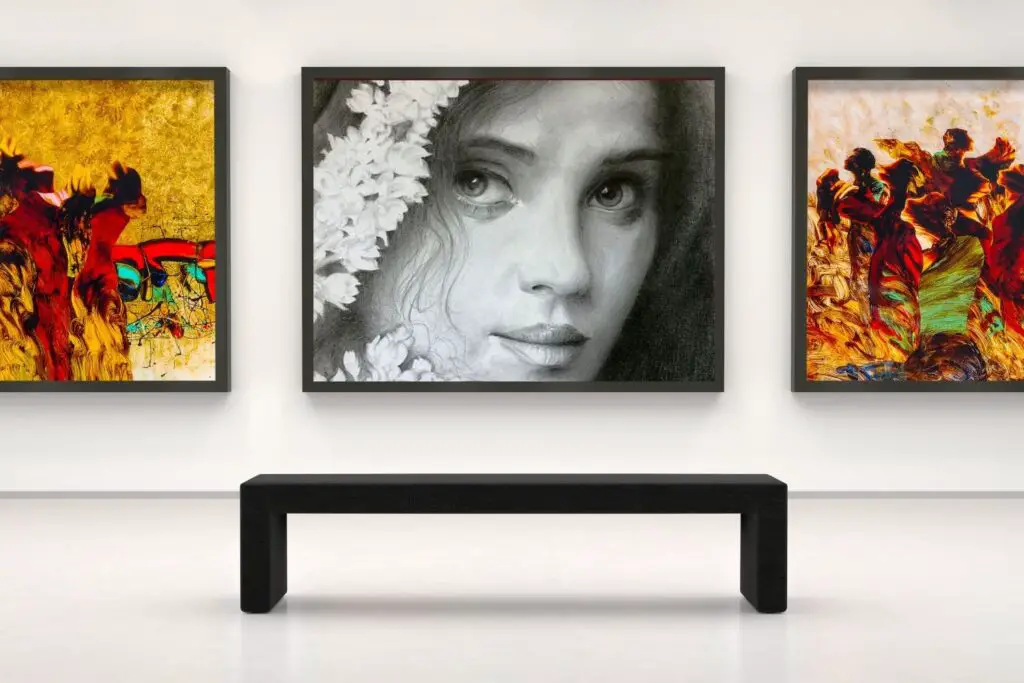 A good portrait drawing should be both realistic and expressive, revealing the character of the person you are drawing. With time and practice, you can learn how to capture both the likeness and personality in your drawings.
What are the Factors that Make a Good Portrait Drawing?
Several elements will help in making good portrait drawings. The composition should be well thought out and appealing. Some of the aspects which can make a portrait drawing good are:
Plan Your Composition Well in Advance
The composition is the overall design of your portrait. Planning the composition well in advance when drawing a picture is essential.
This planning will help you avoid making last-minute mistakes that can ruin your picture. It includes the placement of the features and the background and surroundings.
A good composition will make your portrait more visually appealing and help to bring out the best in your subject.
Few things to remember when planning the composition of your portrait.
Make sure that the portrait is well balanced. Balance means that the different elements should be evenly distributed throughout the picture.
Create an excellent focal point. This focal point is the main element of the portrait that you want the viewer to focus on.
The third is to use negative space to your advantage. Negative space is the empty area in a picture. You can use it to create balance and symmetry in your portrait.
The fourth point is you need to make sure that all the elements in the portrait work together to create a cohesive whole.
The fifth and final point is to make sure that the portrait tells a story. A portrait should be more than just a likeness of the person.
It should capture their essence and reveal something about their personality.
When planning the composition of your portrait, keep all of these points in mind. By doing so, you will create a masterpiece that all will admire.
Use Good Reference Picture or Live Subject: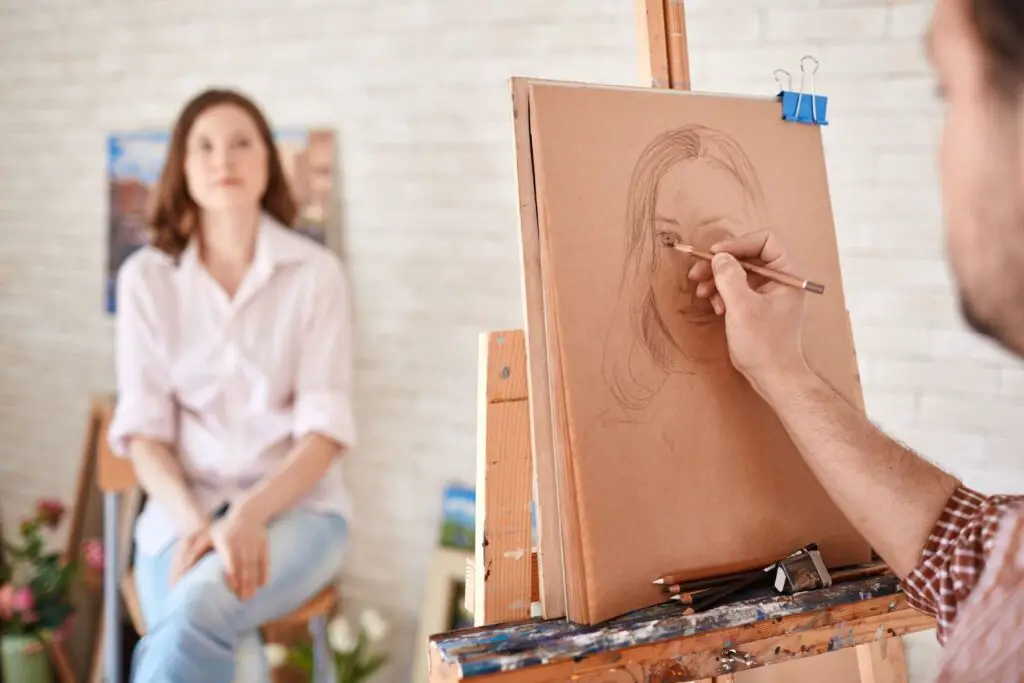 A good reference picture or live subject is essential for a successful portrait drawing. If you have a good reference picture, it will be easy to capture the features accurately.
If you are working from a live model, you will need to take careful measurements and carefully observe the angles and proportions of the face. It is better if you can find a model who is willing to sit still for a longer time so that you can complete the drawing in one sitting.
If you are working from Reference Picture, choose the picture with good lighting and contrast. A picture without adequate lighting will make it difficult to see the features clearly, which will reflect in your drawing.
Proper Subject Background
Generally, it shall be contrasting to the portrait subject so that the portrait stands out. The subject background should not be too busy or distract from the subject itself.
A simple background is often the best option as it will not compete with the portrait for attention.
A good background can add interest to the portrait and make it more lifelike.
A good background can show depth and distance, translating into a realistic drawing.
It should be appropriate for the subject and help create a sense of depth and realism.
Accurate Representation of Person's Features
Portrait drawing is a part of figure drawing, and capturing the portrait features with precision is the key to a successful portrait drawing. Accuracy of Form is also critical in portraiture. Even if there is a slight change in the angle of the head, it can have a significant impact on how the portrait looks.
Even a tiny distortion in size or shape of eyes, nose, or mouth can make the portrait look different from the original.
If your drawing of features is not perfect, it will be very noticeable, and the portrait will not look good. 
Hence, it is essential to take accurate measurements and draw the features with great accuracy.
Use Right Art Materials for Portrait Drawing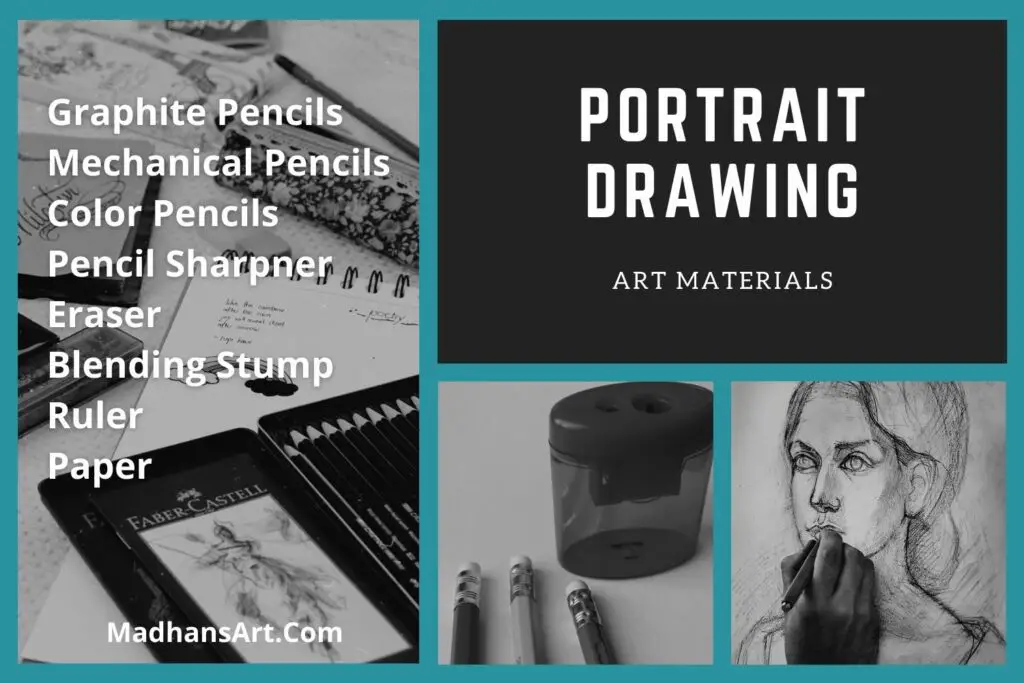 It is essential to use suitable art materials when learning how to draw portraits. A3 size paper or larger is good as it gives you plenty of room to draw a portrait.
Portrait Drawing Material List
List of essential materials that you need for portrait drawing. It is advisable to have all these items before you start your artwork, more than that, you should know how to use them.
Graphite pencils: H, HB, 2B, 4B, 6B
Colored pencils: a small range of colors is sufficient
Mechanical pencil: 0.5 or 0.7 lead is good
Pencil sharpener
Gum eraser
Fine-point eraser
Ruler
Newsprint pad
It is vital to use the right type of paper when drawing portraits. The best paper to use is smooth and has a fine-tooth. Bristol board or illustration board are two good examples of this type of paper.
If you are using regular drawing paper, make sure it is not too rough, or it will be challenging to achieve a good level of detail.
You can also use colored pencils to add color to your portrait drawing. The colored pencils will make it more lifelike and add interest to the overall picture.
The newsprint pad is an excellent option for practicing before starting your final artwork. It is also good to have some tracing paper on hand if you need to transfer your image.
Good Blending and Shading
Shading and blending are also essential in creating a good portrait. It would help if you used different pencil strokes and tones to create depth and volume illusion. The darkest darks and the lightest lights make a realistic effect.
Shading projects the light source onto the portrait, and it can also add realism and depth.
With proper shading, you can create the illusion of different textures, such as hair, skin, and fabric.
Blending smooths out the transitions between different tones and colors. It gives your actual drawing a more natural look and makes it appear less flat.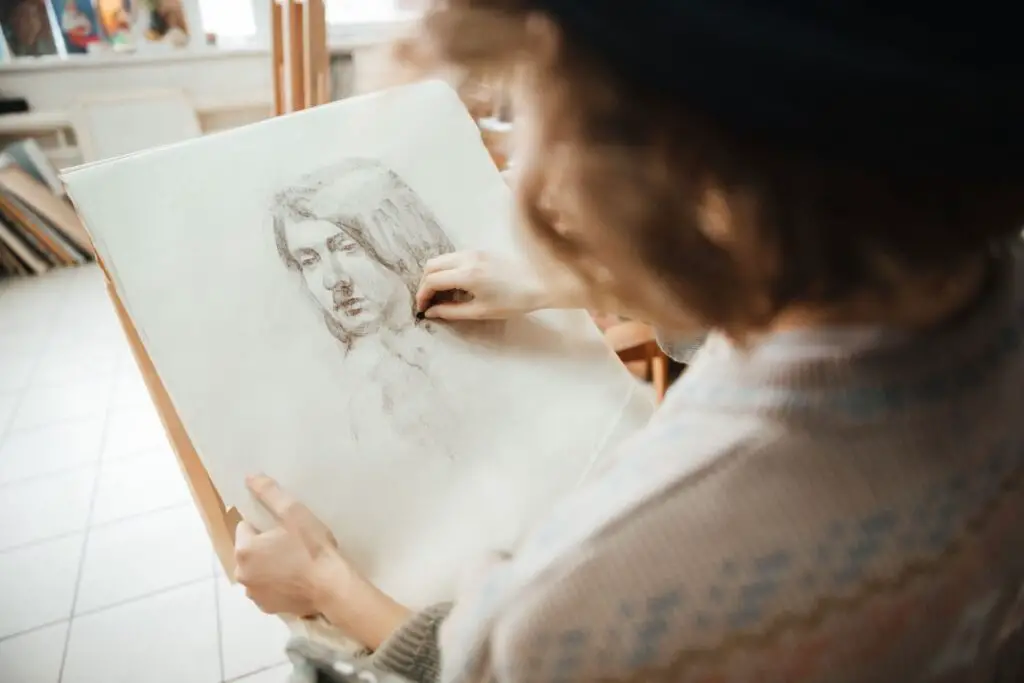 There are various blending techniques that you can use, such as stippling, hatching, crosshatching, and smudging. 
Use the one appropriate for the type of material you are using and the effect you want to achieve.
Correct Proportions
Another critical factor in making a good portrait drawing is to ensure that the proportions are correct. The features should be in the right places, and you should correctly portray the relative sizes of different parts.
Wrong proportions are one of the most common mistakes in portrait drawing.
It is easy to make a mistake when you don't have an accurate reference model or if there are not enough measurements taken for your subject.
The result will be a distorted portrait, and it can take time to fix it. Luckily, there are ways to avoid this mistake.
Correct Perspective
One of the most critical aspects of creating a good portrait is getting the perspective correct. The perspective should be accurate, so the picture looks three-dimensional.
If you don't get the perspective right, the portrait will look flat and two-dimensional. It can be challenging to get the perspective correct, but it is essential to take your time to draw and get it right.
You can achieve depth and distance by using different tones and shades. You can also use perspective lines to help you get the correct placement of the features.
Pay Attention to the Details
The details are what make a portrait come alive. They are the small features that add realism and depth to your picture.
The best way to add details is to take your time and look at your subject carefully. Look for the small things that make each person unique.
Facial features, hair growth, and hair shape are all necessary details to pay attention to. Be sure to capture these features in your portrait accurately.
In addition, correctly represent the tonal values and tonal shapes in your picture. These minute details will give your portrait a realistic and lifelike quality.
Finally, don't forget to add the shadows! The shadows add depth and dimension to your portrait. They should be placed carefully to create a realistic image.
A Final Touch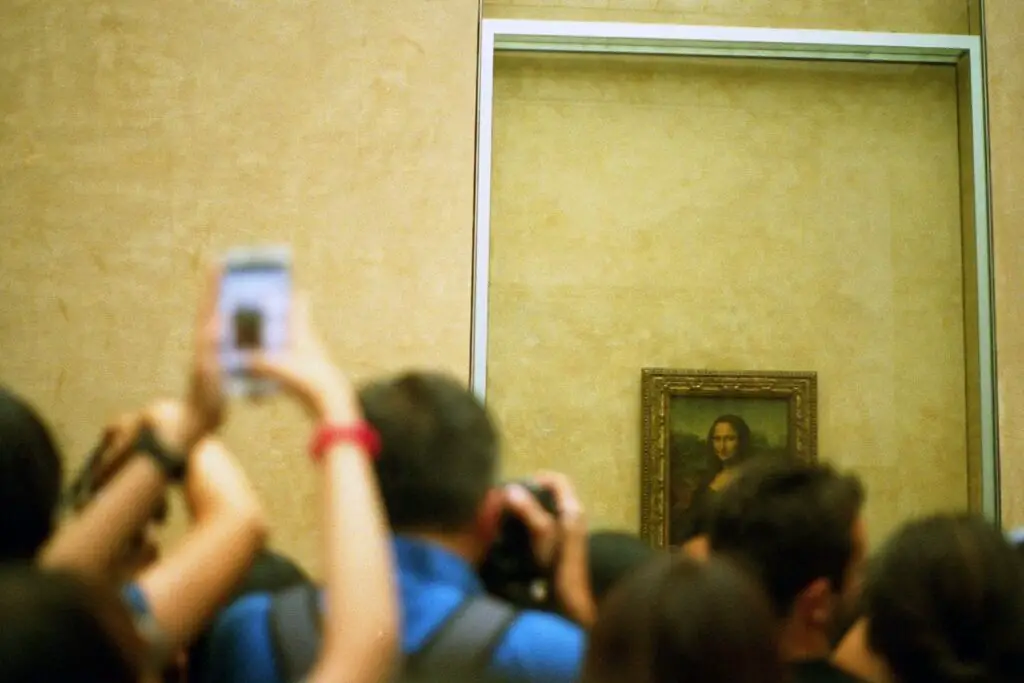 It is good to add a final touch to complete your portrait. This final touch could be in the form of an artist's signature or inscription.
It can also be a great idea to add a frame or border around the portrait. This frame will give it a finished look and help set it apart from other portraits.
You can create a beautiful and lifelike portrait by following these simple tips. So go out and start practicing!
Few final tips
Here are more tips on how you should draw in addition to the above that will help you in making good portrait drawings:
Make sure that you study the person's features carefully before you start drawing.
Take your time while drawing, and don't rush through the process. It will help you in getting better results.
Outline the portrait first and then start adding the details.
Use a light pencil pressure when you start drawing the portrait. You can increase the pressure as you go along.
Use a grid method or parallel lines to help you with the accuracy of your drawing.
Shade the darker tones first and then move on to the lighter tones.
Always use a good pencil sharpener to keep your pencils sharp, which can help you get the details correct.
Experiment with different shading techniques to create exciting effects.
A Professional Artist will use different artist techniques to accomplish most of the requirements.
Remember to practice regularly and experiment with different techniques to find the best ones for you.
Conclusion
A well-executed portrait drawing can be a thing of beauty, capturing the essence of a person in a way that photography cannot. It is an artistic skill by itself.
Many factors go into making a good portrait drawing, from the composition to the shading and blending. Be careful at the planning stage for drawing portraiture; you can create an amazing work of art that your subject will treasure forever.
Have you tried your hand at portrait drawings? What tips would you add to this list?