The Illustration is a drawing created by an illustrator to explain what is in the text in visual art. This artwork has commercial intent; hence, in addition to artistic skills, the illustrator should also have more comprehensive research, marketing, and practical skills. 
Unlike fine art, the illustrator is given content or a context and has a framework he must draw. He needs approval for the rough sketch before doing the final work.  
If one can draw based on the instruction from the client and then creating illustrations is easy. 
What is Illustration drawing?
An Illustration is a drawing in a simplified form to explain what is mentioned in the content or text. The Illustration can be a simple black-and-white line to a well-colored picture, but the purpose will explain the text.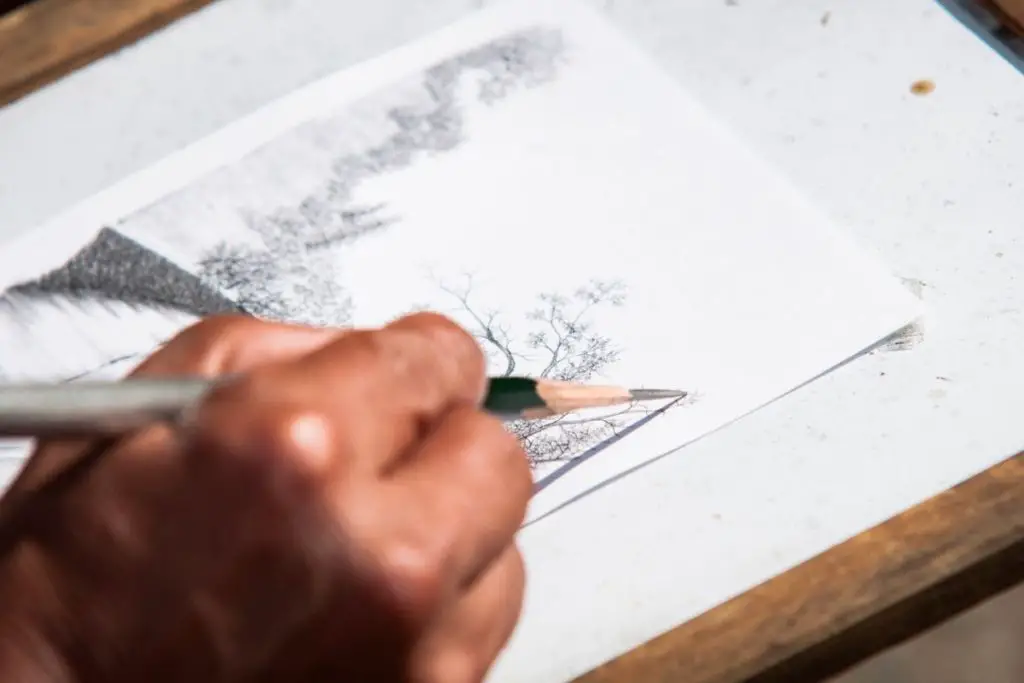 It is used in books or printed materials to illustrate the content. 
This type of artwork is used in places where photographs do not create an impact. 
The purpose of using Illustrations is to explain the content. We add the suffix "drawing" to clarify that it is a visual art form. 
The person who creates this type of drawing is an illustrator. Illustrators were common a few decades ago when most images in printed materials were illustrations and less of photographs.  
Now, most illustrators are using digital art forms, which are comparatively easy. 
Is Illustration easy to draw?
You should not debate if creating an illustration is easy or hard. It would help if you enjoyed it when creating an illustration artwork.  
An illustration is another art form; through commitment and consistent practice, mastering elements of art, you can become an expert in any art. 
The only difference between drawing and this one is you have certain information you need to create the drawing. Sometimes, you will have to complete your artwork within the deadline. 
It would be best to remember that creating something simple is more complex. Creating an illustration is like creating a drawing that should be simple and easy to understand when you see along with the content. 
It is advisable to master the basics of drawing and the principles of art. You should be clear about the content and the style in which you will create your artwork. 
If an artist is good at understanding the context, is creative, can well use the colors, and present his artwork in an easy-to-understand way, you have the answer to the question, is Illustration easy? We can say yes, and illustration drawing is easy. 
What is the difference between an illustration and a drawing?
Drawing is an art or expression of anything visually; we do this using selected art mediums. 
Drawing is more personal and is a standalone artwork. The viewer study understands and appreciates the Illustration. When artists create a picture, they express their feelings in an ascetic form and satisfaction.  
An illustration is also a drawing limited to the content or context to which it relates.  
The Illustration also has commercial intent and is used in professional work or to explain a context visually quickly.  
When an illustrator creates his work, he makes it from the Reader's perspective of the content. He sees all feasible ways to quickly explain the text or context in a visual form.
Who is an Illustrator?
An artist who creates artwork for a book or printed material is called an illustrator. The role of an illustrator may not be as simple as it sounds.
He must conceptually present the art material in an understandable and uncomplicated way related to the content.  
His crucial role is creating artwork that one cannot easily explain through text, which is one of the main reasons we have illustrations in Children's books. 
Unlike an artist, an illustrator must get the approval of his draft work before producing the final piece. So, his role is limited and needs to fall within the framework of what he has been told. 
Illustrators cannot take their own time to complete their work, and they will have strict deadlines before completing their work.  
An illustrator must be good at his illustrations and should have research, creativity, and marketing skills.  
What is the purpose of drawing Illustrations? 
We all know that "A picture is worth a thousand words." The human brain can keep visual information more quickly than contextual information. The purpose of drawing Illustration is listed below: 
Simplify a Content: 
If you have complicated content and too much information, adding Illustrations simplifies it.  
Draw the attention of the Reader 
An illustration will also draw the attention of the Reader. Certain newspapers regularly publish cartoons in specific spaces in their publications, mainly because it draws attention to the Reader. 
Visualize the content: 
When an illustrator draws for children's books, they add creative things to his drawing. They put the story on paper so children can see and fantasize about it.  
What are the different types of Illustration? 
Illustrations can be categorized based on their purpose or the art medium in which they are created. I have given a few examples to explain, but many more types exist. 
Illustration based on purpose:
When we say Illustration based on the purpose, it means the objective of their creation.  
Cartoon Illustration
A cartoon is a form of Illustration drawn to create humor and convey information. Sometimes it is controversial, and many times it is funny.  
Though the cartoons will be a few simple lines, the cartoonist thinks a lot before putting them on paper. The crux of the story behind it is more important than the aesthetics. 
The main objective of cartoons is to convey a message comically. 
Fashion Illustration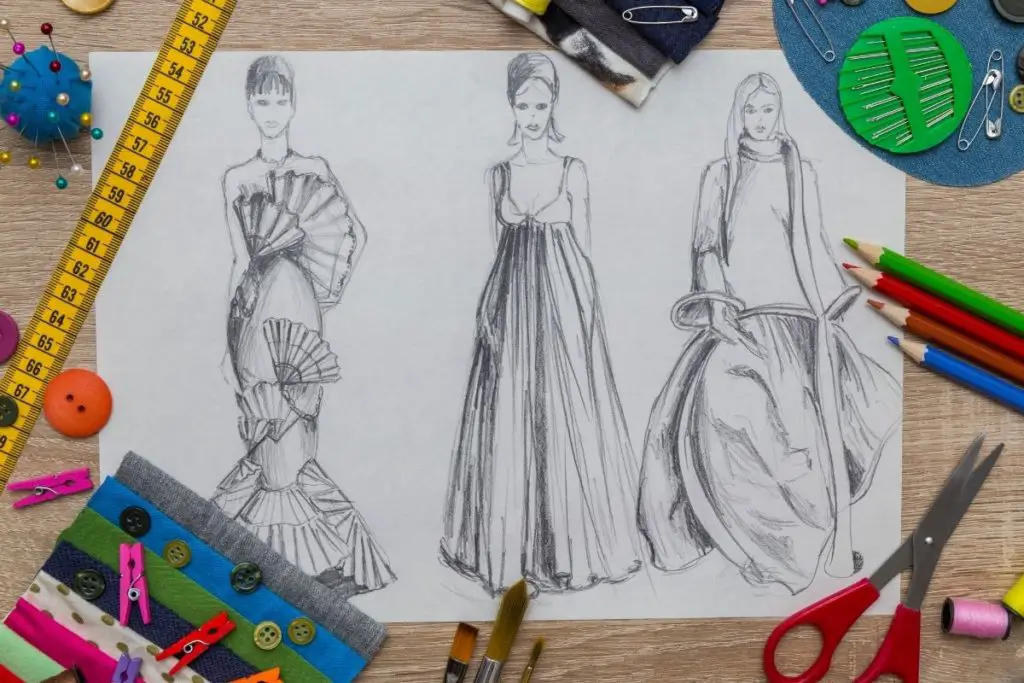 Fashion illustration, also known as fashion sketching, is a type of art that conveys fashion ideas or fashion designs.  
The illustrator draws several ideas with various color combinations and designs before finalizing one. Once they complete the design, the tailor sews the cloth. 
This is equivalent to the thumbnail sketches an artist creates before drawing his final artwork. 
Advertising Illustration
The goal of this type of Illustration is marketing and promotion. This Illustration is mainly done using digital technologies, presenting the product image, and explaining it with words.  
The contents are given to the illustrator, and his task is to present them most attractively. He should be good at colors, sizes, letters, fonts, and more than all creativity. 
The finalized work is supposed to draw the crowd's attention to the product. 
Other forms, like technical illustrations, etc., are unrelated to art. 
Illustration based on a medium
This runs into the extensive list, but we shall limit it to a few to give an idea. This Illustration is categorized based on the art materials used to create this type of artwork. 
What is Pencil Illustration?
Pencil illustration is a drawing created using pencil as a medium by an artist to explain the content or context visually. The picture will simplify or facilitate the Reader to quickly understand what topic he is reading. 
The artist uses techniques like line weight, curves, shading effects, also called values, and his ideas to create this artwork. 
It is also called Graphite illustration. Pencil illustrations are made use of synonymously with Pencil drawings.  
Watercolor Illustration 
Watercolor illustrations are attractive and are mostly used in Children's books. Illustrators use certain colors that are attractive for kids and create stories. 
The artist first creates the drawing using pencil and then fills in the watercolor. He uses warm, bright colors to attract kids. The illustrator also uses mixing techniques, dry and wet brush techniques, etc., to create his artwork. 
The outcome will be vibrant artwork that will be eye-catching. 
Infographics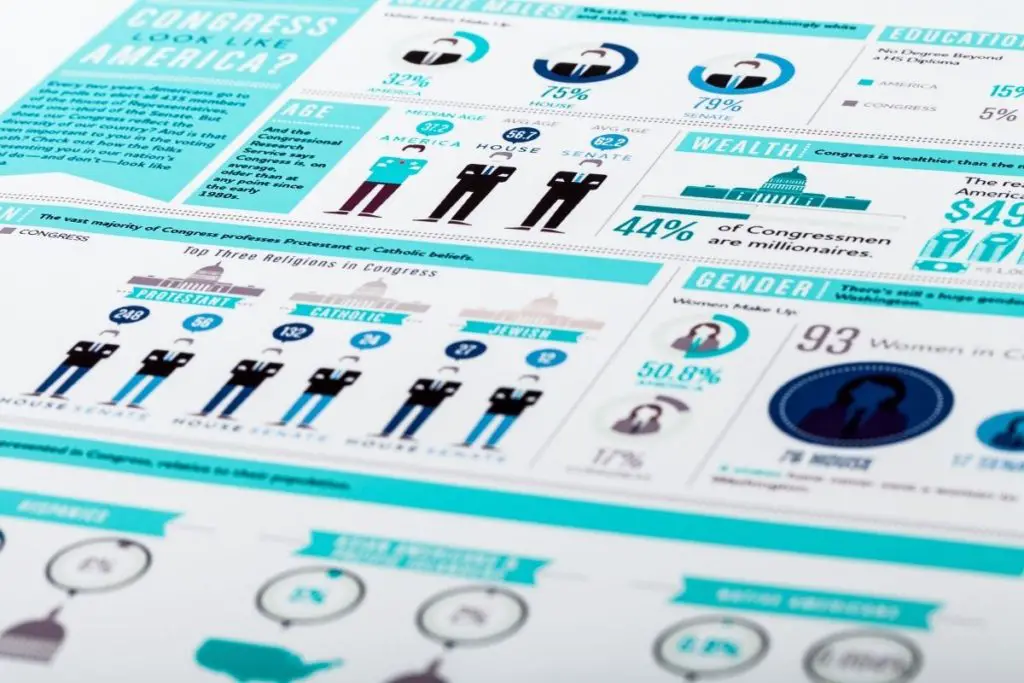 Infographics are yet another form of Illustration. Here, in addition to the graphics drawn, charts and simplified images are presented in addition to minimum text. Infographics can be used for any data or information. 
Illustrators present infographics and content to give the Reader a summary view. 
The purpose of Infographics is not merely presentation information but also to engage with the audience and share the information or print and keep it on the desk. 
Other illustrations include Pen and Ink Illustrations, Digital Illustrations, Charcoal, and vector illustrations.  
How to learn illustration drawing?
You can learn Illustration drawing through various online sources. Here I have listed down the top 3 sources you can learn online. 
Online Courses  
Udemy is an excellent online platform from which you can learn about any topic. The advantage is the course on the platform is inexpensive. 

Skillshare is another online platform that

has a

sizable number of illustration courses. 

Domestica is another platform that does have a good collection of Illustrations. 
These are some courses I felt would be helpful for you to learn, and I suggest you go through the platform and search for more.  
Being an illustrator is an exciting profession, and it gives many opportunities to interact with clients and understand things from their perspectives. There will be a lot of discussions before they create the final product. 
Seeing your Illustration printed or published on the web gives immense pleasure. 
Enjoy, and best wishes for your illustration journey.  
Related Post
Please find below a set of Related Posts which might be of interest on the Topic of Drawing Types:
Frequently Asked Questions
Can Illustration be Drawing?

Illustration employs creative, visual expressions to convey a message effectively. Drawing is one example of Illustration, as it utilizes lines, shapes, and hues to create an image in two dimensions. For this purpose, you can also use illustrative art forms such as paintings or digital artwork.

Is Illustration a Challenging Career?

Becoming a successful illustrator requires immense effort, such as honing technical skills and cultivating a creative mindset. Yet if you are passionate about creating visual content, the rewards will be worth it. It would help you stay competitive by keeping up with the latest trends and technology in this ever-changing industry.

Do Illustrators Need a Degree?

An illustrator does not need to have a degree. However, formal education in Illustration or related topics can offer invaluable expertise and abilities that may benefit prospective clients or employers. Moreover, a robust portfolio as an illustrator will showcase your knowledge and skills more than any diploma ever could. The essential point when striving to become an illustrator is having quality work ready for the show.

Can illustrators Make Money?

Illustrators have multiple ways to generate revenue. Selling artworks directly to customers, granting licenses for products and merchandise, and freelancing services with commissions or contract work are all essential strategies to help them make Money from their illustrations.

What Kind of Illustrations Sell Best?

Illustrations that sell best are visually appealing, relatable to the target audience, and convey a clear message or concept. Illustrations that are simple, clean, and easy to understand tend to be more successful than those that are overly detailed or complex. Illustrations that align with current trends and popular styles also have a higher chance of selling.

Do you Need the Talent to be an Illustrator?

Without a doubt, talent is an essential component of becoming a successful illustrator. But it isn't everything; technical knowledge and the capacity to express ideas are vital for success in this field. Moreover, communication proficiency with customers and receptivity to input are essential aspects that will help you excel in the illustration industry.