I conversed with my friend the other day, and she told me about this incredible artist she met. She told me how this artist makes a living from her art, and I was amazed. I always thought being an artist wasn't a real job but a hobby and that you couldn't make money. But it seems like I was wrong. So, I did a little research, and it looks like there are many different ways for artists to generate income.
Is Being an Artist a Real Job?
Artists can make a good lifestyle if they are creative and determined. Being an artist can be a real job but may not look like a traditional 9 – 5. There are many ways for artists to generate income, including selling their art, teaching, working with commissions, or even getting paid to create logos or illustrations.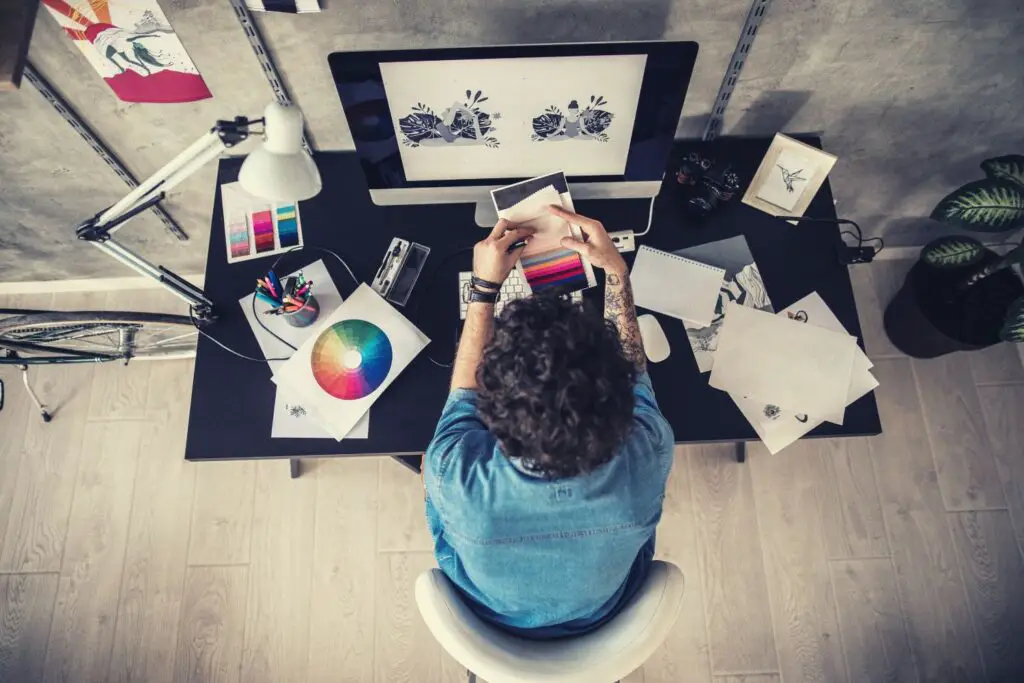 Some artists also work in advertising or marketing, or they might design websites or apps. And if you're excellent, you might be able to get a job as a museum curator or gallery director. So, if you're thinking about becoming an artist, know there are many different paths you can take.
Working as an artist means you get to do what you love daily. It's not just a job, and it's a passion. And when you're passionate about something, it doesn't feel like work. Yes, there are deadlines and responsibilities, but at the end of the day, you get to create something beautiful that comes from your imagination. That is an extraordinary gift.
Another great perk of being an artist is setting your hours. If you're a night person, you can work at night. If you like to take extended breaks in the middle of the day, you can do that too. As long as you meet your deadlines, you have a lot of flexibility regarding your schedule. 
As already said above, being an artist may not be traditional, but it is rewarding in its way. If you're considering pursuing a career in the arts, go for it, You won't regret it.
How do you Make a Living as an Artist?
You can make a living as an artist. But, it will not be easy, and you must be willing to work hard, hustle and grind. It's not going to be handed to you on a silver platter. You have to go out and get it. 
You must put in the hours, work, and show up daily to make it as an artist. There are a lot of ways you can make money as an artist. You can sell your artwork, work in a gallery, or even start your own art business. The art world is vast, and successful artists have endless opportunities.
If you want to make your art, you need to be an entrepreneur and go out there and make it happen. Please don't wait for someone else to do it for you. Take control of your art career and make your dreams a reality.
I repeat, It's not going to be easy, but it's possible. So, go out there and make it happen.
What are the Different Paths to Becoming an Artist?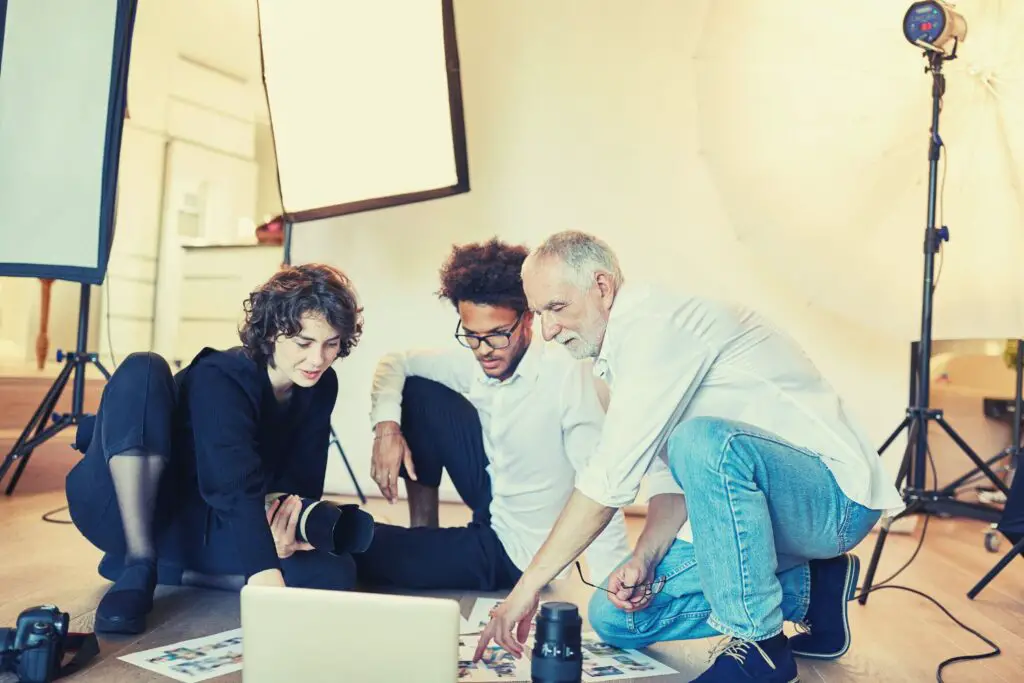 There are many different paths to becoming an artist. Some people choose to keep their day job and pursue art as a hobby, while others decide to take the leap and become full-time artists. Some fall somewhere in between, pursuing art part-time while also maintaining another job.
No matter what path you choose, there are some basic steps that you will need to take to transform your passion for art into a career.
First, you will need to create a body of work that you can showcase to potential buyers or galleries.
Second, you will need to get your work out and make yourself visible to the outside world, thereby participating in art exhibitions or submitting your work to online portals.
Finally, you will need to build a network of contacts within the art world to find opportunities and reach your target audience.
Whatever path you choose, remember that becoming an artist is not about overnight success. It is a gradual process that requires dedication, hard work, and passion.
How Does the Art Market Work, and How can Artists Succeed?
The art market can be a tough nut to crack, but with a little determination and hard work, it is possible to make a career as a professional artist. Here are a few things to keep in mind if you want to make it in the world of art:
1. The business side of art is just as important as the creative side. If you want to be a working artist, you need to be able to promote and sell your work.
2. Thousands of artists are vying for attention, so you must make sure your work stands out from the crowd.
3. It takes a lot of time and effort to make a career in art, so you should be prepared to put in the hours.
4. People will often tell you that you can't make money as an artist, but don't let that discourage you. If you're passionate about your work, take a chance and go for it!
5. The art business can be unpredictable, so be prepared for the ups and downs.
6. Remember that becoming a full-time artist is not an overnight process. It takes years of hard work and dedication to succeed in the art world, so don't get discouraged if you don't make it right away.
7. Finally, don't forget that being an artist is not just about making great art. It's also about living your dream and enjoying the journey.
So if you're ready to plunge into the exciting art world, go for it.
What are the Other Benefits of Being an Artist?
Being an artist is not only about being able to create stunning pieces of art that you can hang on walls. It is also about gaining a deep understanding and appreciation for art itself.
Artists learn to see the world differently, noticing everyday objects and scenes' subtle details and beauty. They also develop a greater understanding of color, form, and composition.
Creating can be therapeutic, helping you express your emotions and work through difficult experiences. It can also be a form of self-care, providing an outlet for stress and anxiety.
Furthermore, art can be used as a form of social activism, raising awareness about important issues. And finally, it can simply be a way to enjoy the moment and have fun.
So whatever your reason for picking up a brush or pen, know that you're doing something good for yourself and the world around you.
What are the Best Ways to Support Emerging Artists? 
As an artist, one of the best things you can do is to support other emerging artists. There are many ways to do this, and each can make a big difference. Here are five of the best ways you can support your fellow artists:
Buy their Work
Buying their artwork is probably the most obvious way to support an artist, but it's also one of the most impactful. When you purchase an artist's work, you show appreciation for their talent and help ensure they can continue creating new art.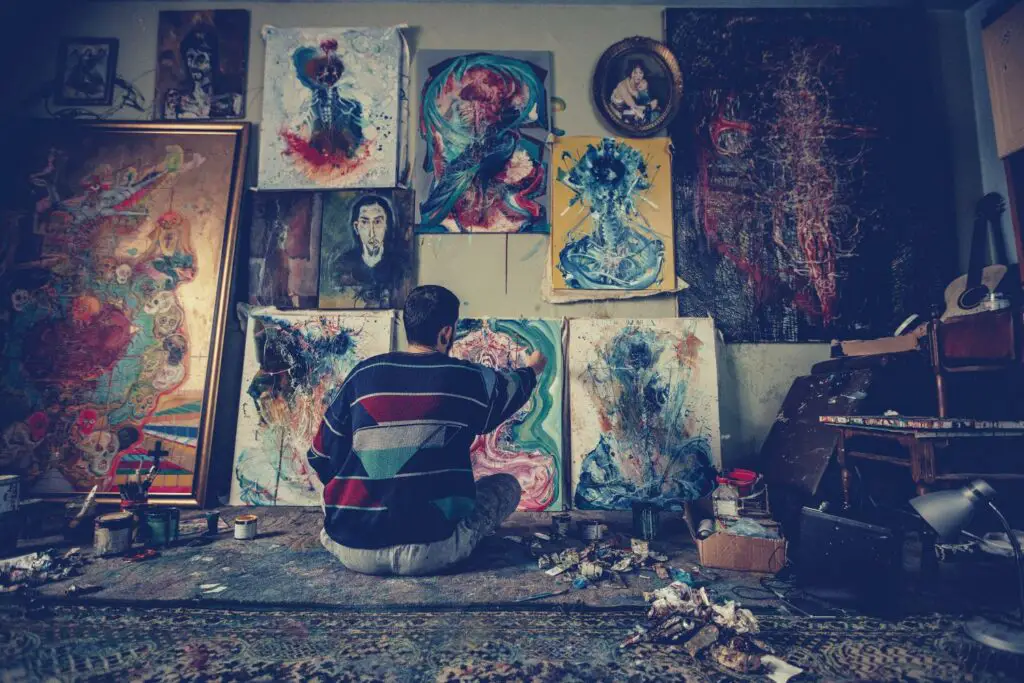 Share Their Work
Another great way to support artists is to share their work with friends and followers. Sharing their work helps expose them to new audiences and potentially secure new customers or clients. Simply sharing a post or two can make a big difference.
Collaborate with Them
Collaborating with another artist can be a great way to create something new and exciting while supporting each other's careers. Many artists are open to collaboration, so don't be afraid to reach out and ask if they are interested in working together.
Promote Their Work
If you have a platform or audience of your own, promoting another artist's work is a great way to show your support. You can promote their work through social media, your blog or website, or even by word of mouth.
Give Constructive Feedback
Giving constructive feedback is a great way to help artists improve their craft while showing that you value their work. If you see something you could improve, don't hesitate to reach out and offer your insights. Remember, though, that feedback should always be respectful and constructive; no one wants to be rebuked without helpful guidance.
Even the smallest act of support can make a big difference in art.
Conclusion
There are many ways to make money as an artist. There are no guarantees in the art world, but with hard work and luck, artists can find success. Artists must be proactive and understand the market in which they hope to sell their work to galleries, art fairs, online marketplaces, and other avenues.
There are also many ways for people to support emerging artists, from buying artwork directly from them to simply sharing their work on social media. With so much opportunity for artists today, there's no excuse not to give it your all and see what comes of it.
So go out there and create something beautiful as an artist.
Related Post
Please find below a set of Related Posts which might be of interest on the Topic of Artist Profession:
Frequently Asked Questions
Is art considered a job?

Art is considered a job by many people. There are no guarantees in the art world, but with hard work and luck, artists can succeed. Artists must be proactive and understand the market in which they hope to sell their work.

Can being an artist be a full-time job?

Yes, being an artist can be a full-time job. There are many ways for artists to make money, from selling their artwork directly to customers to working as a team member in an art gallery.

Do artists make a lot of money?

Some artists make a great deal of money, while others struggle to make ends meet. It depends on many factors, including the artist's experience, reputation, and the type of work they create. It is also important to remember that art is a luxury item, and people are not always willing to spend money on it.

How many hours does a full-time artist work?

The working hours vary greatly from artist to artist. Some artists work very long hours, while others only work when they feel inspired. Their time is also spent on non-art-related activities, such as promoting their work and keeping up with business matters.

Is being an artist a good lifestyle?

Some artists find great satisfaction in their work and lead happy lives. Others see the constant insecurity and pressure to be overwhelming. Ultimately, it is up to the individual artist to decide if being an artist is the proper lifestyle.