You're perusing an art gallery and coming across a beautiful print. The artist signs it, and the price is right. You buy it, take it home, and hang it on your wall. You decide to sell it a few months later because you need the money. You post it on eBay and wait for the offers to roll in. But they don't. No one seems to want it at all. You end up selling it for a fraction of what you paid.
Why didn't anyone want my print? You might wonder. It turns out artist prints aren't always worth a lot of money. Sure, if a famous artist signs them, and only a limited number, they can be worth money. But not all of them are. And some aren't even worth the cost of the materials that went into making them!
That's because several factors affect an artist's print's value.
Before we go deep into the subject, let's understand a few basic things about Art Prints.
What are Artist Prints?
An Artist's print is a reproduction of an original work of art, usually created by the artist. They're often signed and numbered, making them more valuable. They can be completed in various mediums, but they're usually created by screen printing. Each one is unique and features certain elements that distinguish it from others. So if you find an artist's print, chances are the artist will sign it, so people know who created it.
Why are Artist Prints Often More Valuable?
For a layperson, it isn't easy to understand why an Artist's prints are valuable. Let us find the reasons.
Artist uses Specific Techniques and Colors
Artist prints are valuable because the artist uses specific techniques and colors. The artist can create a unique and beautiful print that art lovers and collectors can appreciate using these techniques and colors.
Additionally, the artist's signature on the print adds to its value.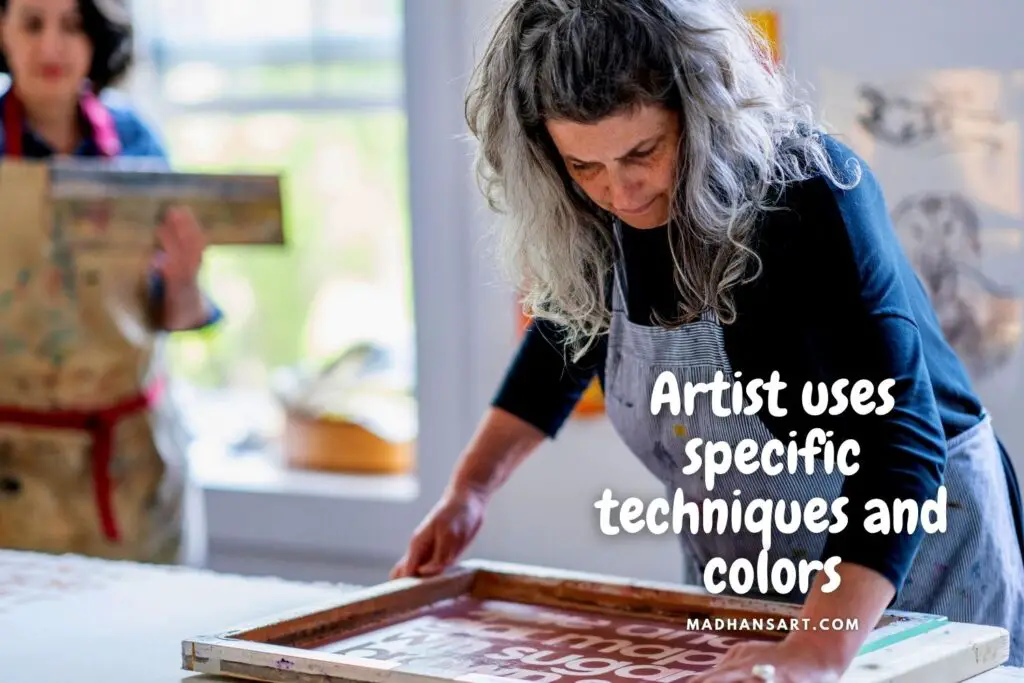 Limited Number of Prints
One of the main reasons artist prints tend to be more valuable is the limited number of prints made.
In economic theory, the lesser the supply, the more demand. Usually, an artist produces a limited number of prints, making them rare, unique, and expensive.
As time goes on, the value of these prints only increases as they become more and more difficult to find.
Artist Prints has the Signature of the Artist
When an artist signs a print, it becomes more valuable because it is their signature.
The signature confirms that the print is an original work created by the artist. It also adds value because it is rare and unique.
Only a few prints are made, so collectors are coveted items. The signature also confirms that the print is authentic and not fake.
Expensive Materials Used to Produce it
Artist prints are often more valuable than other prints because they use expensive materials to produce them.
It makes them rare and unique, and collectors are willing to pay more.
Using costly materials often results in a beautiful, eye-catching, high-quality print.
So if you're lucky enough to find an artist print for sale, snatch it up quickly before someone else does!
Are Artist Prints Worth Anything?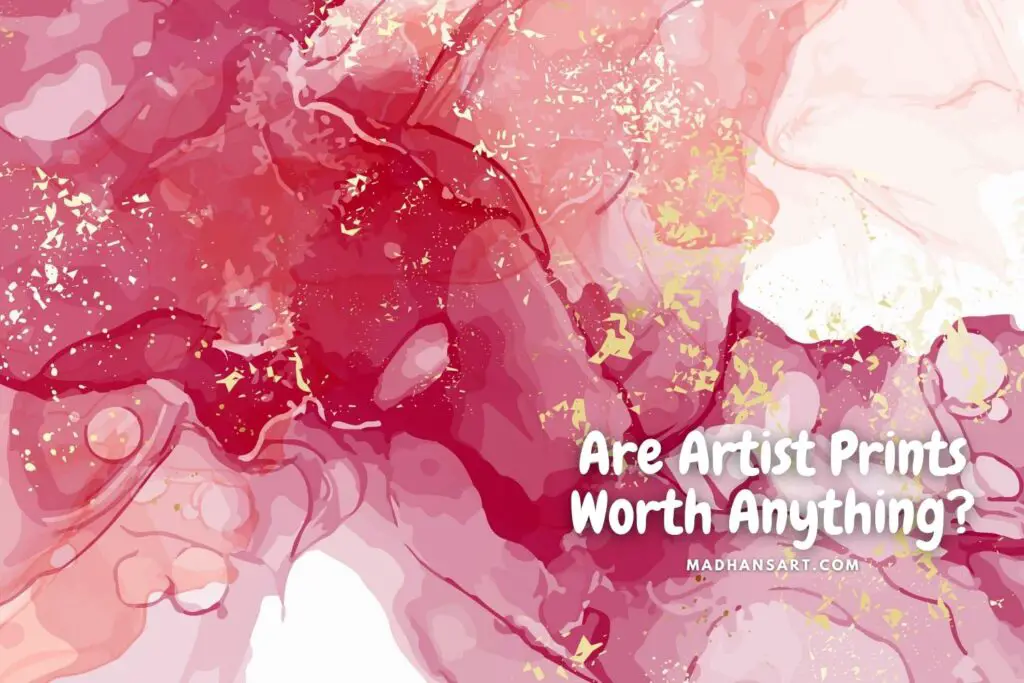 Every day, many art prints are being sold for an astronomical price. But what makes these prints so valuable?
We'll take a closer look at the world of artist prints, and please find below the reasons why they are valuable.
The first is the rarity of the work. If there are only a few pieces worldwide, they will be worth more than mass-produced.
Another factor is the age of the artwork. Older pieces are more valuable because they have been around longer and are less likely to be found.
The signature of the artist and print numbers are also factors for the price.
Finally, the quality of the artwork can also play into its value. If it is a well-made piece, it will be worth more than one that is not as well done.
How do you Determine the Value of an Artist's Print?
The value of an artist's print depends on supply and demand.
If many buyers are interested in the print, but only a small number of prints are available, values go up.
Artistic trends drive demand for art, popularity within social circles, media attention (such as advertisement or blogging about said work), etc.
Since companies have started printing oil paintings using digital methods via screen printing processes, this has allowed for cheaper duplication, resulting in increased supply if not matched by an increase in demand.
Other factors determine the value, and they are:-
Pixels and the print size may affect the price
How many times it has been printed also affects the price
The age of the art also affects the price
If an artist is famous, his art style may have more influence on the value of their artwork.
If the art print is signed, it increases its value.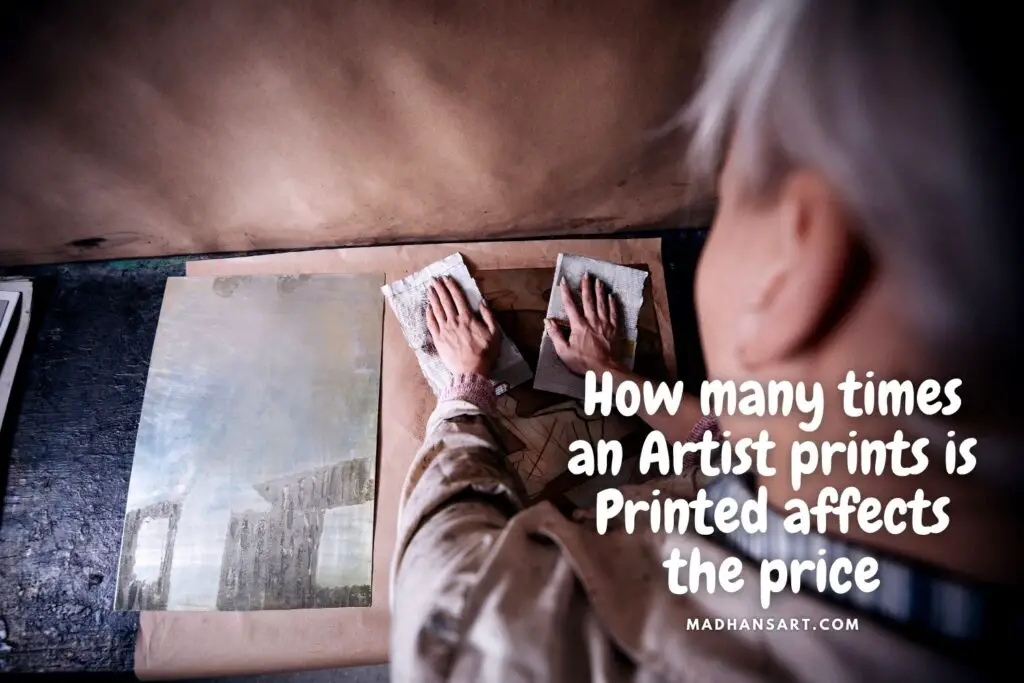 What is the Difference Between an Art Print and a Regular Print?
An art print is a limited edition print that an artist makes. It is often more expensive than a regular print because it uses costly materials and includes the artist's signature.
Additionally, the artist may use specific techniques and colors that make the print unique and beautiful.
A regular print is an unexceptional printing of a specific image on paper. It does not have an artist's print value and uniqueness because the original artist did not make it.
What are Some reasons Why Collectors Purchase Artist Prints?
Many artists create unique, beautiful prints that capture the eye of art lovers and collectors. Some people even want to own the work of specific, famous artists.
Collecting art is not for everyone. It can be an expensive hobby! But if you enjoy owning art and are committed to collecting, there are several reasons why collectors purchase artist prints.
First, many artists use specific techniques and colors to stand out. They also use materials that are hard to find, which can increase their value.
As discussed above, some artists create limited edition prints, meaning only a certain number of pieces may exist. Therefore, collectors seek them out because they want the work before it is gone forever!
The cost of an artist's print is determined by various elements, such as popularity, demand for his work, etc.
How can you tell if an Artist's Print is Real or Fake?
It can be hard to tell if an artist's print is real or fake, but there are a few things to look for.
The most obvious way to tell is by the signature of the artist. If it's not signed, it's probably not real.
Another way to tell is by the numbering system. If the numbering system on the print doesn't match up with other prints from that edition, it may be fake.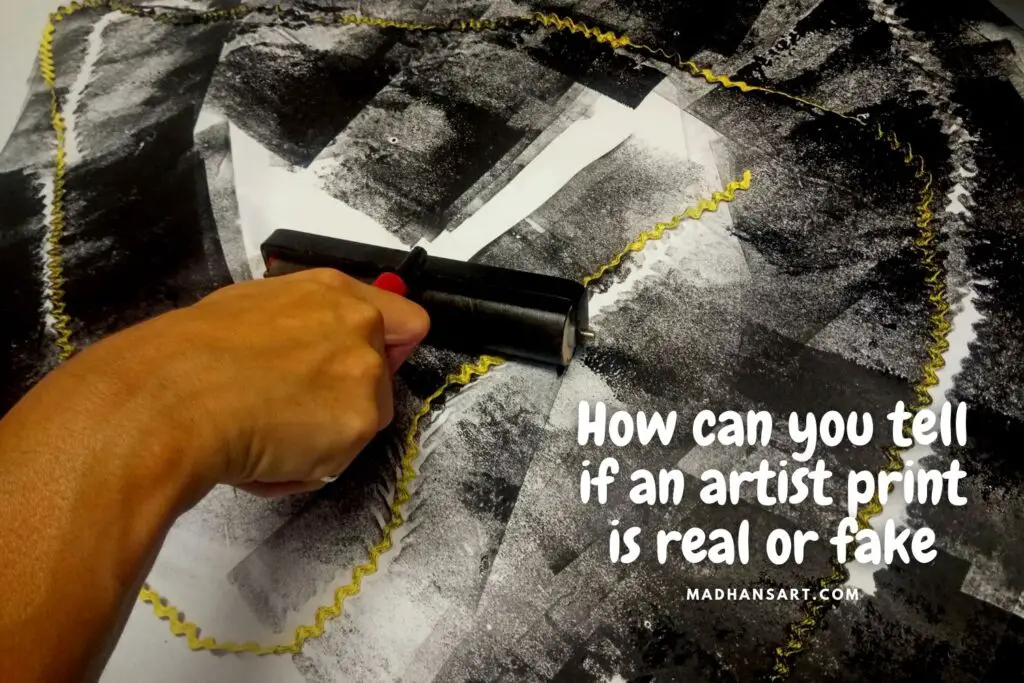 Additionally, you can look at the quality of the print. A well-done print will likely be more expensive than a poorly done-one.
You can also check with professionals who can tell you if it's an original.
Finally, you can research the artist and compare their other prints to see if they match up.
Who Decides How Much an Artist's Print is Worth?
A wide variety of people can influence how much an artist's print is worth.
The artist, the buyer, the seller, and other art professionals can all have a say in what a particular piece is worth.
Generally, the price of an artist's print is determined by the demand for the work and how many prints are available.
If only a few prints are left, or the demand is high, the price will be higher.
However, as mentioned earlier, trends and popularity within social circles also dictate prices.
Conclusion:
Many factors determine whether an artist's print is worth money.
Some of the essential elements include how famous the artist is, what types of materials they use, and if their prints are limited editions or not.
The demand for a particular piece also plays a significant role in determining its value- it's often more expensive because collectors want to get them before they're gone forever.
Related Post
Please find below a set of Related Posts which might be of interest on the Topic of Artists Information:
Frequently Asked Questions
How do professionals decide what an artist's print is worth?

Professionals decide what an artist's print is worth by looking at factors like popularity and demand within social circles and how much they think someone will be willing to pay for the piece.

Are all artist's prints considered valuable?

Some artists are famous whose prints will be worth something. If the artist is signed, has hand-signed works of art, has numbered pieces (not limited editions), or if they have work in major museums.

What do you have to consider when buying an artist's print?

You have to consider how much the print is, what materials the artist uses, whether it's a limited edition, whether the artist has signed, etc., before purchasing.