When you go to an art museum and see a painting with a beautiful landscape and gorgeous composition, you wonder, what is the most common purpose for composition in art? Different people have different opinions, but you should get an answer from an expert. Let us find out what it is.
What is Composition in Art?
Composition in art can be defined as the arrangement of visual elements within a work of art, whether a painting, drawing, photograph, or another two-dimensional medium. The key elements are typically subject matter, horizontal and vertical lines, sense of depth, color, and movement.
Choosing which artistic elements to include and where to appear in your work can create an infinite variety of new perspectives on the same idea.
What is the Most Common Purpose for Composition in Art?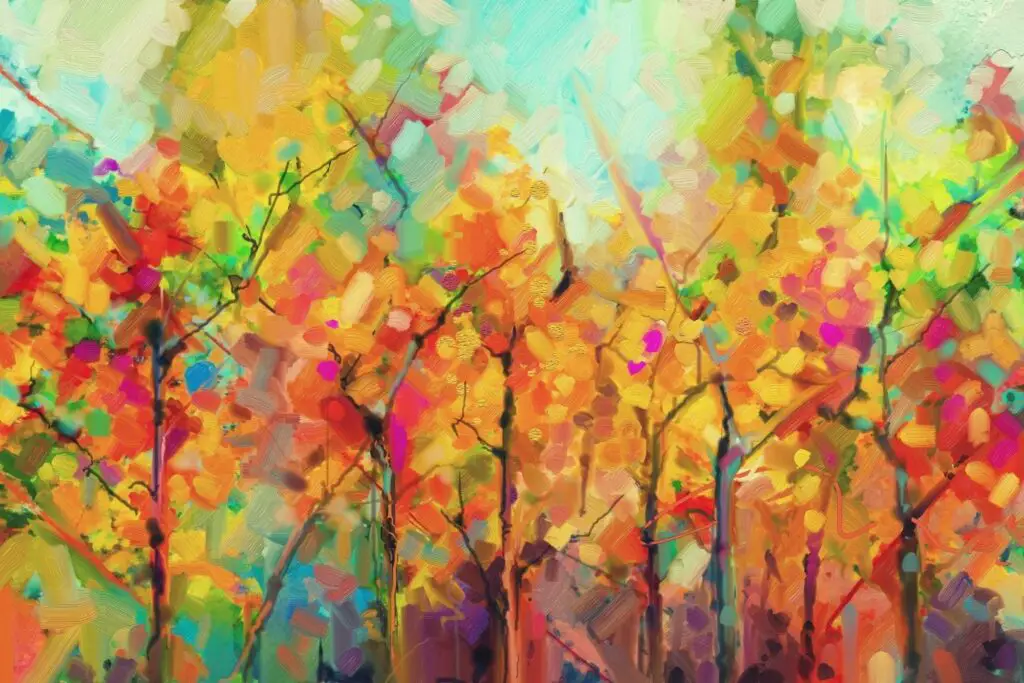 The most common purpose for composition in art is to create a sense of order and balance using visual elements of art and principles of art. Ideally, we must create a visually pleasing image communicating a message or story.
A well-composed artwork will appear balanced and visually pleasing, while a poorly composed image may look chaotic and unorganized.
How to Create a Sense of Order and Balance in Artwork?
A few key ways exist to create an artwork's sense of order and balance. The essential element is the placement of the subject matter.
In contrast, other elements such as lines, shapes, colors, and values should support the main subject and create a harmonious composition. The following are some methods by which you can create order and balance in an artwork.
Using Principles of Art
Looking at a work of art, we often look for ways the artist has made sense of order and balance. You can achieve it by using various principles of art, such as symmetry and perspective.
Let us explore how you can use these principles to create a sense of order in a work of art.
One of the most common methods an artist uses to create balance in work is symmetry. You can achieve symmetry through mirroring, as seen in the painting "The Arnolfini Portrait" by Jan van Eyck. Here, the artist has reflected the image of the husband and wife, creating a sense of balance in the composition.
Another way an artist can create balance is through the use of perspective. In the case of linear perspective, the artist makes sense of depth in work by using parallel lines that converge on a point in the distance.
This technique can be seen in Vincent van Gogh's "Starry Night," in which the lines of the buildings converge on the horizon.
By using these and other principles of art, an artist can create a sense of balance and order in work, making it more aesthetically pleasing to the viewer.
Creating Focal Point in an Artwork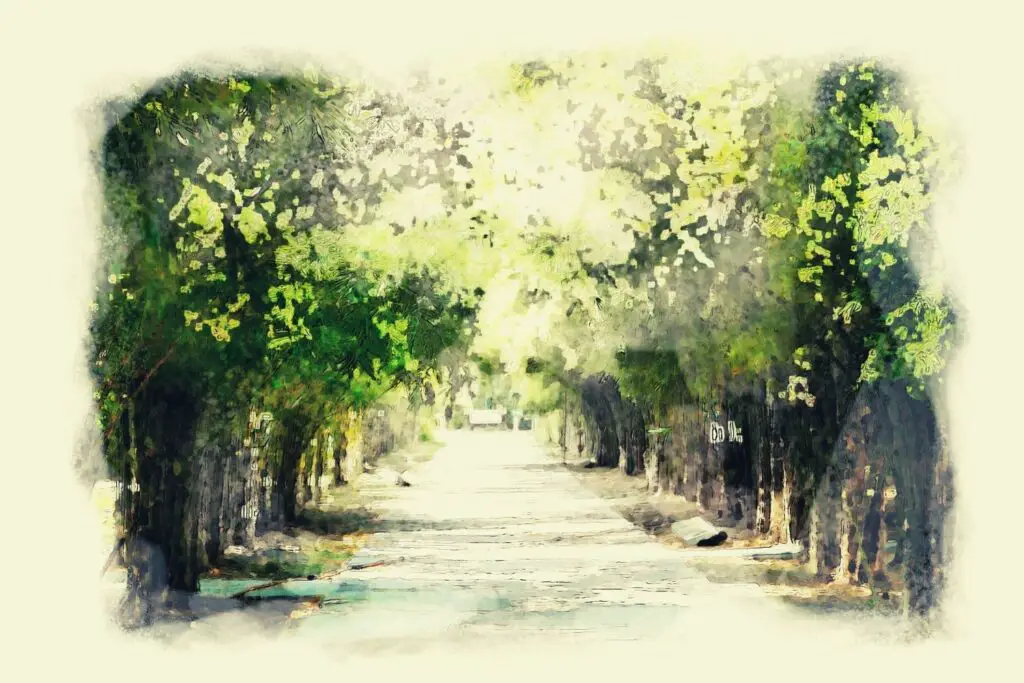 A focal point is the main object or area of interest in an artwork, and by using it, the artist can draw the viewer's attention to a specific area.
The focal point unifies the composition and creates a feeling of equilibrium. There are several ways to create a focal point in an artwork. One way is to use a strong, warm color or a large, imposing shape.
Another way is to use linear perspective and create a sense of depth so that the viewer's eye is drawn toward the back of the composition.
The use of light and shadow can also help to create a focal point.
Finally, the artist can use symmetry or radial balance to create a sense of harmony and equilibrium.
Using Movement in Art Compositions
We use movement in art to create order and balance. You could do this by using movement in symmetrical composition, which develops a sense of harmony and stability.
Another way to use movement is to lead the viewer's eye around the painting, creating a sense of flow and movement.
The artist can also use movement to create a sense of tension or dynamism in the composition. By unexpectedly using movement, the artist can create a feeling of excitement and interest in the viewer.
These are a few ways an artist can use movement to create balance and order in a composition.
How to use Elements of Composition to Improve Your Art?
There are various ways to use composition elements to improve your art. One way is to experiment with different combinations of elements to see what creates the most effective and appealing composition.
You can also try varying the amount and placement of elements within your work to create a sense of movement or depth. Additionally, you can use color and texture to create a specific mood or feeling in your work.
Understanding and using the composition elements allow you to create aesthetically pleasing and emotionally resonant art.
What are the Elements of Composition?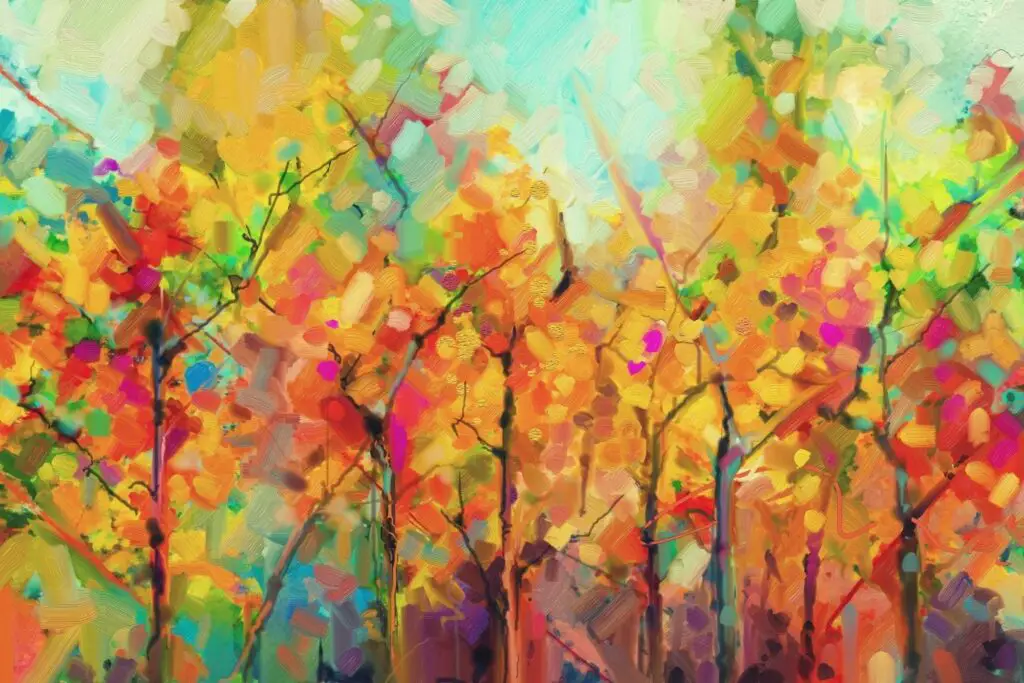 We can use many elements in a composition, but some of the most common ones are:
Subject Matter: This is what the work of art is typically about. It can be specific, like a person or landscape, or more abstract, like shapes and colors.
Horizontal Lines: These lines help create a sense of balance and stability within a work of art. They are used to direct the viewer's eye around the piece.
Vertical Lines: These lines help create a sense of tension and movement within. They can also direct the viewer's eye around the piece.
Depth: This is the sense of distance created within an artwork. It is created through color, perspective, and other elements.
Color: This is one of the essential elements in the composition, as it can create moods and feelings in art.
Movement: This is the sense that the viewer's eye is being drawn around the painting. It can be created through lines, shapes, and other elements.
How Does Composition Affect the Perception of an Artwork?
Each element in composition can create a specific feeling or mood in an artwork. An artist arranging the elements within their work can significantly affect how the viewer perceives it.
For example, if an artist emphasizes the subject matter, it will typically be more dominant, and the viewer will focus on it more. An artist's intense colors will create a bolder and more intense effect than if they used softer colors.
And if an artist creates a sense of movement within their work, it will cause the viewer's eye to wander around the piece.
Tips for creating a successful composition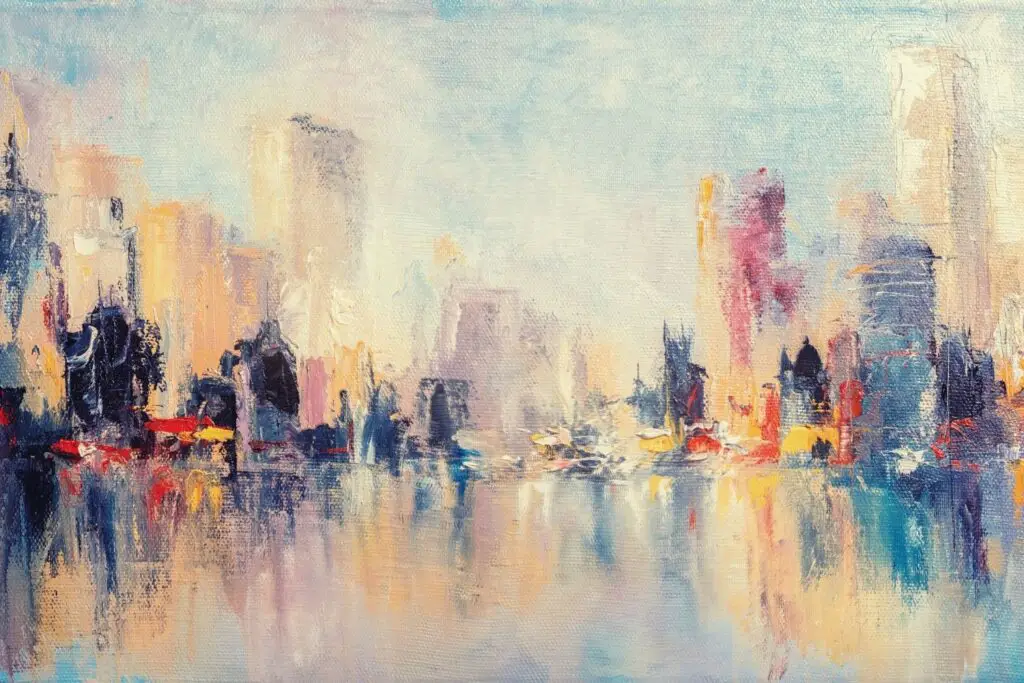 Use a variety of visual elements to create interest and depth.
Try different arrangements of these elements to see what works best.
Use color and light to create mood and atmosphere.
Pay attention to the balance and symmetry of your composition.
Consider the viewer's point of view and how they will experience the work.
Use your intuition to guide you, and experiment with different methods and ideas.
Conclusion:
The composition must be considered when creating artwork to create a successful piece.
In art, the composition is meant to provide a sense of order and balance and influence the perception of the work.
When planning the composition of your artwork, it is essential to remember the different ways you can use these elements to create an overall effect.
By understanding and using the elements of composition, you can create aesthetically pleasing and emotionally resonant art.
Related Post
Please find below a set of Related Posts which might be of interest on the Topic of Composition in Art:
Frequently Asked Questions
What are the 3 Main Areas of a Composition in Art?

When creating a work of art, the three primary elements to consider are line, shape, and color. The line embodies movement with its shapes, outlines, textures, and paths, whereas the shape represents two-dimensional areas that can be either open or closed. Color is essential for unifying different components in the composition or creating contrast between them.

What is Good Composition in Art?

Achieving good composition in art is an intricate process of balancing and positioning elements to create a cohesive piece. Color, shape, line, and texture (as well as other components like light and space) must be carefully chosen and arranged for the desired effect. The right combination of these elements can add more power to artwork while simultaneously creating a sense of harmony.

What is the Most Important Part of a Composition?

Achieving a harmonious equilibrium between line, shape, color, texture, light, and space is paramount for any artwork to impact its viewers. When these elements are carefully considered and combined cohesively in the composition of a piece of art, it will captivate onlookers with its unity and charm.

How do you Analyze Composition in Art?

When analyzing an artwork's composition, it is essential to consider the intricate relationship between its numerous components. From proportions and placement to sizes and colors, as well as any use of light or visual effects, each element plays a crucial part in creating one cohesive piece. Examining how these elements interact within the artwork can allow artists to assess their work and that of others accurately.

What is the First Rule of Composition?

The cornerstone to assembling a successful artwork lies in comprehending the influence of each element. Every decision, from choosing an arrangement of shapes, colors, and textures, must be thoughtfully considered for its effect on your piece's overall message. With proper balance and harmony, you can combine all elements into one meaningful composition that will captivate viewers.

What is the Golden Rule in Composition?

The Golden Rule in composition requires an artist to create a visual hierarchy, guiding the viewer's eye through their artwork. To achieve this goal, scale, color contrast, and placement can establish relationships between elements within the piece, allowing control over where attention is drawn. By following these techniques, artists can ensure that their message is transmitted successfully and accurately.